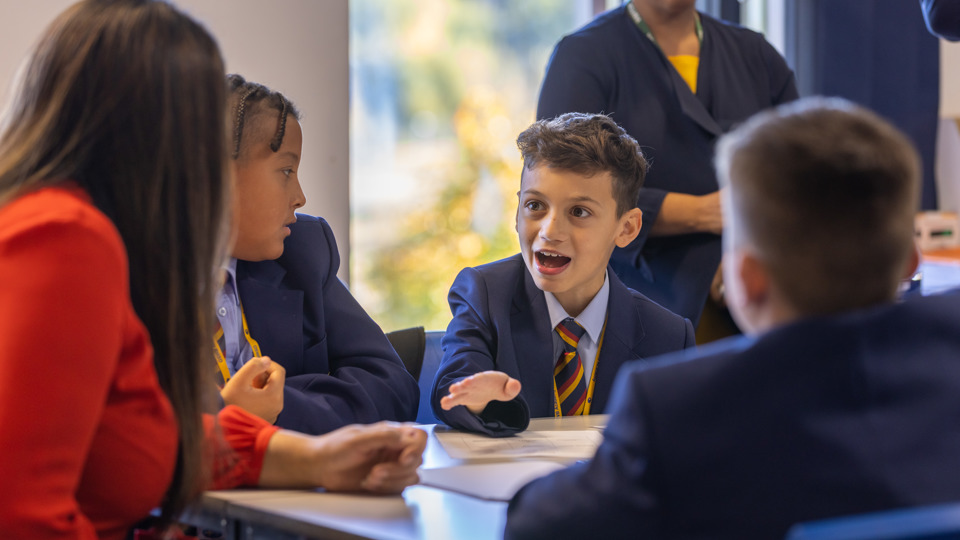 What are Careers Hubs?
Our Careers Hubs are designed to connect employers with schools and colleges throughout England to deliver world-class careers education.
Nationally, we've created a network of Careers Hubs – incubators for innovation – where our mantra of test, learn and adapt is applied locally to improve outcomes for young people, education and employers.
Careers Hubs are the external infrastructure for the implementation of The Careers and Enterprise Company's vision and mission to improve careers education for 11-18-year-olds.



What do Careers Hubs do?
As a key driver of system change, Careers Hubs test, trial and evaluate what works. They are centres of excellence, helping schools and colleges to develop careers programmes that support national intent, providing local implementation that is cohesive, connected and progressive.
Careers Hubs convene and support school and college Careers Leaders, providing opportunities to collaborate and innovate together to create a world-class careers education system. They also provide access to our Cornerstone Employers who are opening the doors to the world of work for young people across England.
Our Hubs build on the tried and tested model of partnership and collaboration – and our virtual Hub is the strategic centre point of a localised approach to careers education that is accessible to all mainstream secondary schools, specialist education and alternative provision providers and colleges across that locality.
What's the benefit of being in a Careers Hub?
Careers Hubs lead partnerships of schools, colleges, Local Enterprise Partnerships, local authorities, businesses, Cornerstone Employers and careers providers, to help young people connect closely to local skills and economic needs through a responsive careers education programme.
In addition to the benefits of the wider Network, of being provided an Enterprise Coordinator and matched to an Enterprise Adviser, joining a Careers Hub enables schools and colleges to receive professional guidance in how to develop their careers programme, peer-to-peer support, and access to funding and coordinated activity. 
Network Vacancies
If you're looking to inspire and prepare young people for their best next step, check out vacancies across our Careers Hubs.
Find out more
Find out more
If you have any questions about Career Hubs, our network and how to get involved then contact us.
Join the network