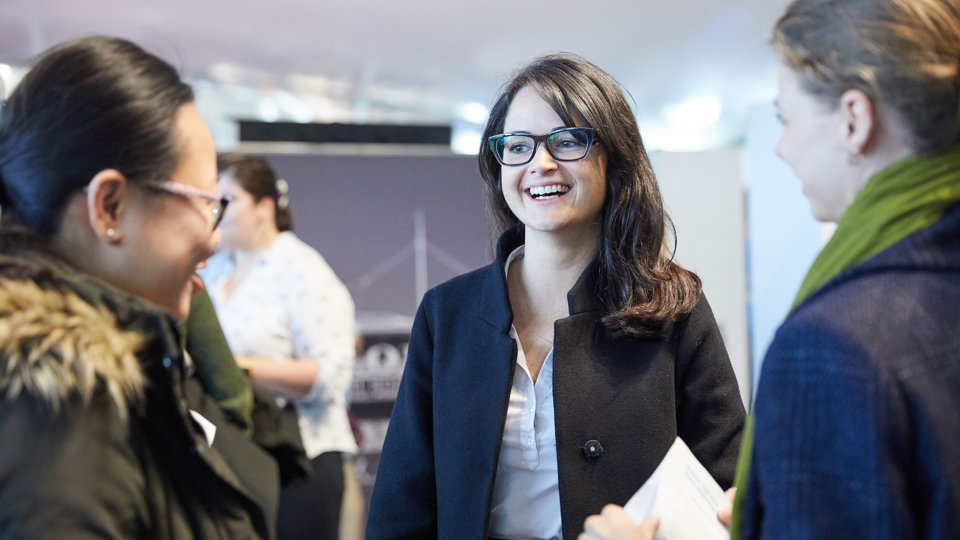 Our Network is made up of passionate, experienced professionals who are committed to preparing young people in their region to make informed choices about their future. The local geographical focus allows schools and employers to create effective partnerships and the intrinsic connection between regions, facilitated by the Careers and Enterprise Company, allows for good practice to be shared across the country.
Whether you are a school or college looking to enhance your careers provision or an employer looking to inspire young people to join your industry, our Network can support you.
Our Network has a wealth of knowledge, experience and expertise which enables schools and colleges to access resources that will help at every stage.
Schools and colleges
As part of our Network, you'll be supported at every step by one of our local Enterprise Coordinators. They work with a group of around 20 schools or colleges to:
Provide day-to-day support tailored to your education institution's needs
Give advice on the careers programme providers, activities and resources that have been proven to work
Share up-to-date information on the skills local and national employers need
Liaise with local employers to coordinate work encounters for your students


We'll then partner you with an Enterprise Adviser – a senior business volunteer from a local company – who will use their business experience and knowledge to work closely with your headteacher or senior leadership team to develop a careers and enterprise plan, help you connect with local and national employers and share their insights on local and national skills needs and opportunities.
Join our Network
If you are a school, college or employer interested in being part of the Network or have questions about the benefits of joining get in touch.
Join the Network
Employers and businesses
Employers are a vital part of helping young people choose their best next step. Our network of over 150 Enterprise Coordinators can link you to schools and colleges across England.
Whether you want to equip the next generation to join your industry, use your strategic skills to support school leaders or develop your team's skills and experience, our Network can help you.
Your unique industry knowledge and experience can bring the world of work to life and make a difference to the options a young person considers for their careers. Find out more about the ways you can get involved with schools and colleges.
Join our Network
If you are interested in being part of the Network or have questions about the benefits of joining get in touch.
Join the Network