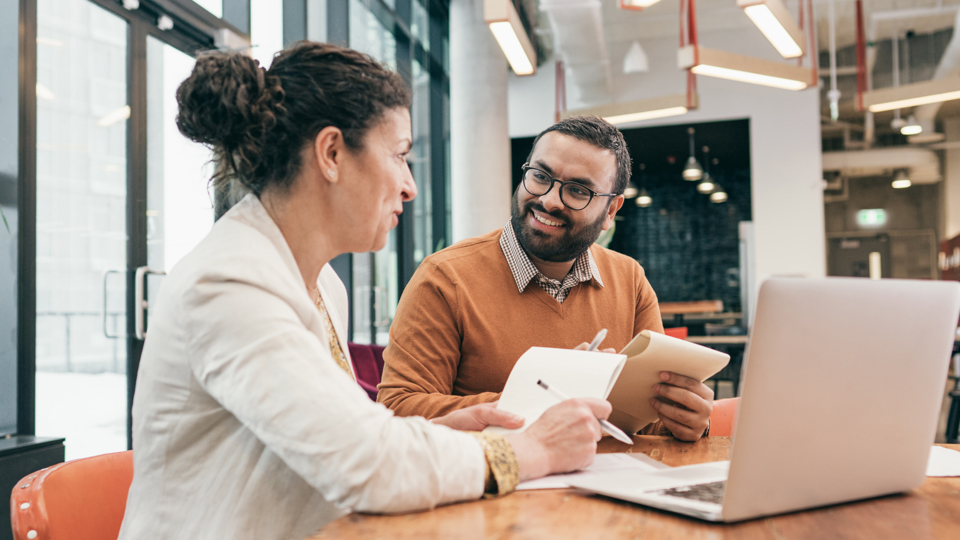 Our free online learning modules, hosted on our digital hub, help key education stakeholders to better understand the value of careers leadership in schools, special schools and colleges, the careers education landscape and understand the role and value of a Careers Leader.
There are separate online learning modules tailored for the following groups:
Careers Leaders: Induction
Education Leaders: Introduction to careers
Governors: Introduction to careers
Please note that the online modules hosted by University of Huddersfield are no longer available.
Start your modules now
Access our training courses and start learning about the value of careers leadership.
Find out more
Careers Leader Induction
GLH: 2-4 hours
The Careers Leader induction course, ideal for those new to role, is designed to provide a foundation knowledge and understanding of key elements of careers leadership and includes the following:
Module 1. Careers leadership & the careers landscape

The value of careers
The role and value of Careers Leader
Key statutory duty relating to careers inc. PAL
The Gatsby Benchmarks
The role and value of Careers Hubs
The role and value of an EA
Effective use of Compass+

Module 2. Strategic planning and impact evaluation

The value of a strategic careers plan
Impact evaluation
Parental engagement within the careers programme

Module 3. Labour Market Information and Pathways

Available routes at key transitions including technical and vocational
How to access labour market information & intelligence

Module 4: Linking careers to the curriculum

Career related learning outcomes
Supporting staff to highlight the relevance of their subject to future careers

Module 5: Encounters with employers & providers and experiences of the workplace

What makes an encounter with an employer/provider meaningful
What makes an experience of the workplace meaningful

Module 6: Personal Guidance

Approaches to personal guidance

Module 7: Funded Careers Leader Training

The value of funded Careers Leader training
Understand the registration process of funded CLT 
To access the courses for Careers Leaders, Education Leaders and Governors, please register here: