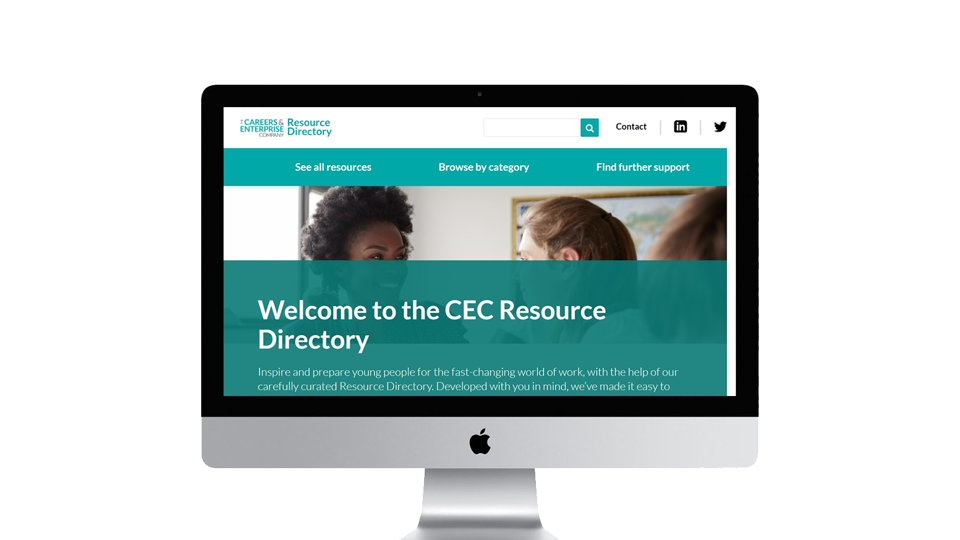 Discover our digital tools and resources
Our free digital tools help you to plan and deliver a careers programme effectively in your setting.
Compass+
Use Compass+ to benchmark, manage, track and report on your institution's careers provision at individual learner level. It's available to most secondary schools, special schools, sixth forms and Pupil Referral Units (PRUs) in England. 
If you are currently using Compass (also known as Compass Classic), you can login to your Compass account and upgrade to Compass+.
Compass
Compass helps you to evaluate careers activity against eight benchmarks of best practice – known as the Gatsby Benchmarks. Compass is available to secondary schools, special schools, sixth forms, colleges and PRUs in England.
If you are currently using Compass, login to your Compass account to start evaluating your careers programme now.
Provider Directory
Use our Provider Directory tool to find organisations in your area that can deliver careers activities to your learners.  
It's free for secondary schools, special schools, sixth forms, colleges and PRUs in England.
You can search for providers by postcode and refine the results by applying a range of filters including Key Stage, Gatsby Benchmark and delivery method.
Visit the Provider Directory now to start searching for activity providers.
There are a wide range of free resources available to support the design and delivery of your careers programme.
Resource Directory
Our carefully curated Resource Directory makes it quick and easy to find trusted, high-quality resources you need to make a difference to careers education in your setting.
Visit the Resource Directory to find out more.
Employer Standards
Enhance your employer engagement activity with our new Employer Standards. Employer outreach represents a key way for businesses to connect with the next generation of talent and play an active role in helping shape the skills of tomorrow's workforce. The Employer Standards are a framework and free self-assessment tool to help employers add value to your careers strategy by ensuring their outreach is aligned with the evidence on what achieves impact for young people.
Learn more about the Employer Standards
Download 1-pager on Employer Standards for Careers Education
Careers Excellence Seminars
Our series of seminars are hosted by a panel of leaders and experts exploring what excellence looks like in relevant careers education themes affecting schools, special schools and colleges. Explore our previous seminars:
Find out more
If you have any questions about our tools and resources, please contact careersleaders@careersandenterprise.co.uk
Contact us
Are you a new Careers Leader?
Access our FREE online induction learning modules to better understand the value of the role and the careers education landscape in all settings.