Teacher encounters - tools and resources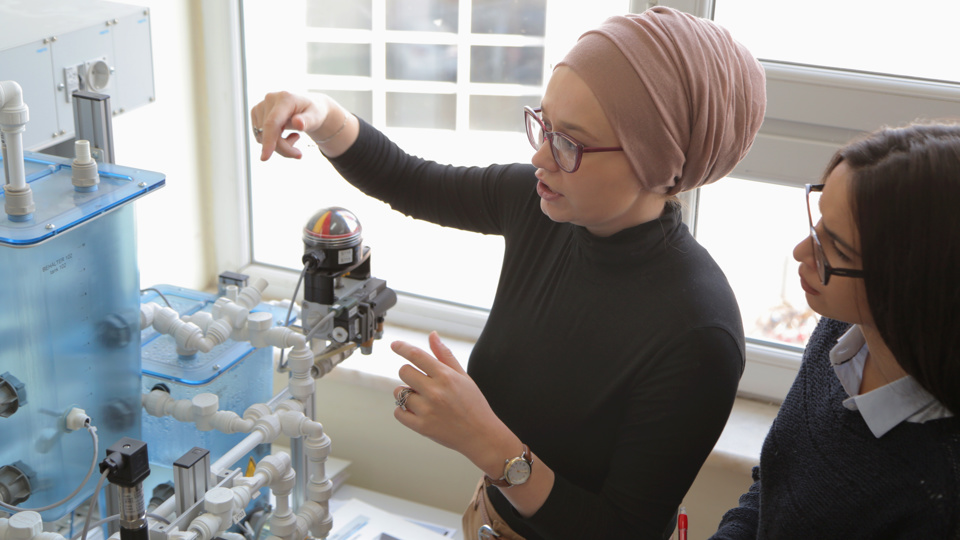 Invite teachers into your workplace with teacher encounters
Do you want to ensure  young people in education know about your industry and the skills needed to thrive in your business?
Are you keen to help teachers stay up to date with your industry and bring this to life in their lessons?
Inviting teachers into your workplace for a few hours, a few days, or even longer has benefits for your business, for teachers, and importantly, for the young people that will form the workforce of the future.
What is a teacher encounter?
A teacher encounter provides an opportunity for teachers to engage directly with employers to see and learn about the different career pathways relevant to their subjects, and to observe how their subject is applied practically in business.
Teachers can then meaningfully use these insights to enrich their curriculum teaching, helping their students build a deeper understanding of opportunities, connections between learning and industry and the essential skills that need to be honed for different roles. There are a number of pathways and routes into employment, in particular technical and vocational options like apprenticeships. This knowledge can empower educators to effectively support students to take their best next step.
Teacher encounters can take many forms, from two hours to multiple days, face-to-face, virtual or a mix of both. From just one teacher to multiple colleagues.
What's in it for business?
As an employer, offering teacher encounters supports deeper and more impactful engagement with your local community and future talent pipeline. Evidence tells us that teachers are one the biggest influencers on young people's decision making and teacher encounters gives you the opportunity to support them to inspire the next generation to the best of their ability.
Our modelling tool can help you to explore the various types of teacher encounters you could host and what might work best for you.
Wonderful experience being able to support teachers and help them understand what employers expect within various positions of employment. This may influence schools to input this information into the curriculum, which will hopefully prepare young people better for when they go out into the 'real" world!

Externship host employer, North East England
How can I get started?
If you'd like to get involved, we are here to support you.
1. Establish the type of encounter you would like to facilitate- you can explore some ideas provided in our modelling tool.
2. Contact your local careers hub to see if they are running any Teacher Encounter programmes.
3. Consider partnering with organisations listed on our Provider Directory who can help you deliver teacher encounters: 
Using the 'activity type' filter on the left, select 'Staff Training" under Benchmark 1
Review which providers are offering these activities
Read the provider offer and contact them directly
4. Once you have completed the above steps, review our practical employer checklist which will help you to think through the next steps to facilitate a teacher encounter. 
We hope to add more providers over the course of the academic year. If you cannot find a provider within your area, please get in touch and we may be able to support you to do so.
The biggest takeaway was finding out about the opportunities for students with a range of attainments. Apprenticeships have moved on so much since I left school, and I feel well placed to support all my students with a route to their career other than a degree.

Dr Lisa Holloway, KS3 science teacher, Sandhurst School Berkshire