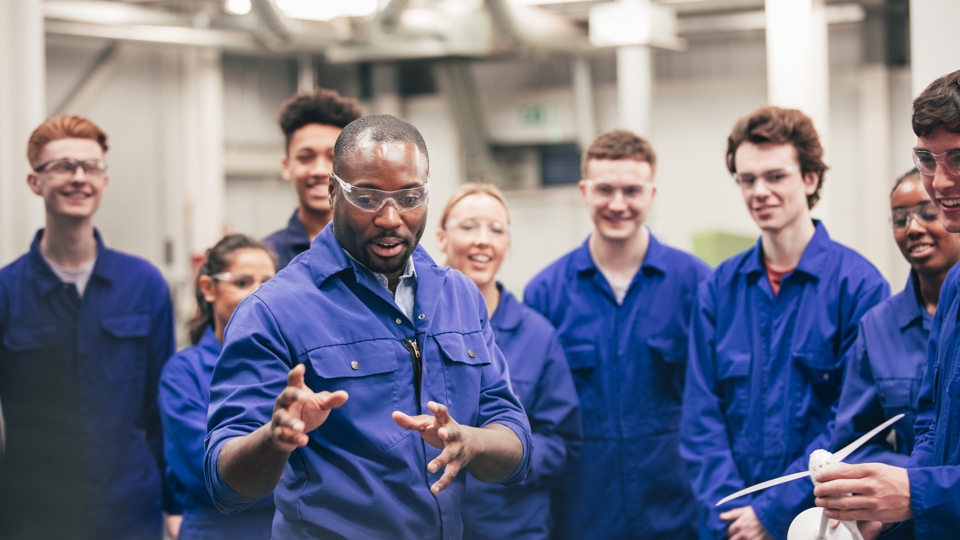 Tailored support for Training Providers
Training providers are an important part of the careers education system in England. We work closely with the Association of Employment and Learning Providers, as well as with training providers and sector bodies, to support schools and colleges to understand what options exist for their students. This includes providing resources, events and training to support Careers Leaders.
We also work with training providers to make sure they have the knowledge and skills to deliver strong careers education to the students they support. Our dedicated community of best practice for independent training providers shares insights and innovation in careers education, tailored to the needs of providers.
Questions about Training Providers?
For further information on our support for Training Providers, get in touch: 
Contact us
Provider Access Legislation
Read about the support we can offer to meet the new requirements and what that means for you.
Find out more
Being able to draw on the work of CEC and its members and partners, and with the focus on Training Providers, has brought some rich ideas and connections that will further enhance the careers' work in our settings.

Simon Ashton, Assistant Principal, Nacro
Connect: The Training Providers Careers Community
Together with the AELP, we develop a termly Connect for Training Providers bulletin as a national community of practice for the sector to connect, innovate and collaborate in support of careers and progression activities for your learners. 
FE and ITPs Connect Newsletter