Amanda Stevenson-Bate, Enterprise Adviser – Derby Moor Spencer Academy
07 Jun 2023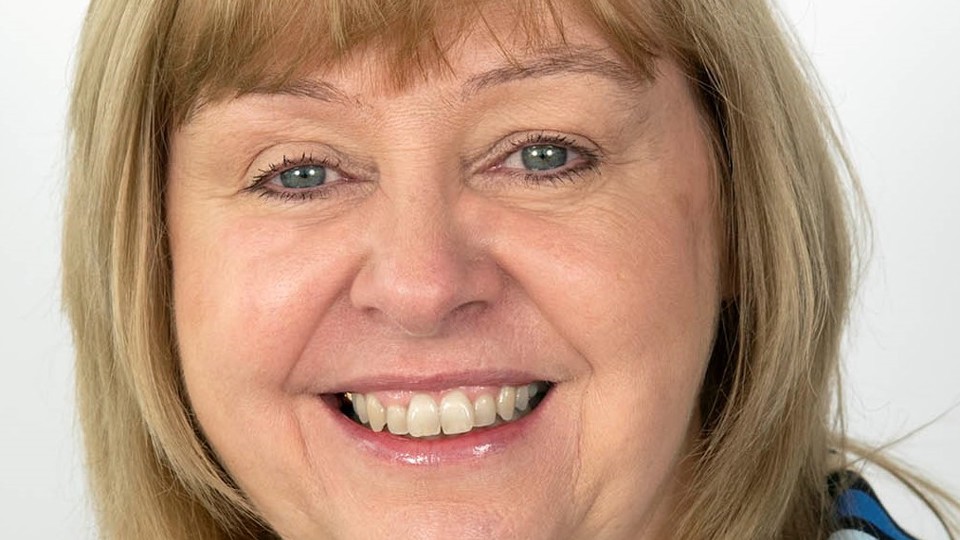 Amanda Stevenson-Bate, Talent Development Manager at Alstom, is an Enterprise Adviser whose enthusiastic work is a shining example of how to foster a productive and innovative relationship with a school and its designated Careers Leader.
My journey as an Enterprise Adviser began when I discovered the role through a colleague at Bombardier (now operating as part of Alstom). As a STEM ambassador, I already had previous experience in mentoring young people and was intrigued by the prospect of working alongside senior leadership teams in schools.  
After visiting Derby Moor and meeting Careers Leader Andrew Kilgour in 2019, I saw an exciting opportunity for personal development and seized the opportunity to do more valuable outreach. 
Adapting the strategy 
Despite starting my role in a virtual setting at the outset of the pandemic, I quickly built a productive relationship with Andrew. Using our shared knowledge of our own sectors, we looked to alter the school's Careers Strategy to suit the new educational landscape. The key challenge here was preparing students for the future when traditional face-to-face work experience seemed impossible.  
Undeterred, we developed a new programme that set realistic expectations of a modern workplace – using the twelve competencies that we at Alstom seek in our prospective employees as the foundation for change. I also drew from my background in conducting apprentice and graduate assessment centres to launch virtual work experiences – inviting some of my colleagues to speak about the diversity of roles that contribute to a manufacturing organisation.  
As someone who's passionate about breaking gender stereotypes, I'm always keen to highlight the presence of women in various roles within the engineering industry and beyond. I try to promote inclusivity by actively expanding the focus of careers education beyond gender biases – inspiring young people to pursue their aspirations without limitations. 
Inspiration Days 
I've been heavily involved with the organisation of Derby Moor's interactive Inspiration Day, where multiple teams of young people are assigned simulated roles in a mini organisation and asked to complete a project. Mixing colleagues from Alstom with teachers in the observation process, made the young people mindful of how to conduct themselves around a range of professionals. 
We specifically designed these events for year 8 students, helping to shape perspectives on employment from an early age. The logic being that, when they reach their post-16 options, they'll already have gained years' worth of careers education. The success of Derby Moor's Inspiration Day has also piqued the interest of my colleagues in the D2N2 Local Enterprise Partnership; these initiatives have inspired others within the network to now seek support in creating their own versions of the event. 
Integrating employability across the school 
Building on these successes, I worked on embedding professional competencies into the wider curriculum. By aligning lessons with relevant employability traits, each department is able to demonstrate the vocational application of the core skills the young people latently learn in the classroom. I've worked closely with Andrew to gain the support of faculty heads, ensuring a cohesive approach has been taken on a schoolwide level.   
Deeper integration is also being considered in the way that teachers evaluate and observe their classes at Derby Moor. I've given feedback to the IT department on how to best include employability into the way the staff present their student reports, highlighting classroom behaviours that either do – or do not – transfer positively into the workplace. With parents receiving the reports, all stakeholders are engaged, contributing to the changing perception of careers education and fostering a holistic approach to the development of young people. 
A chance to develop 
In my experience, a successful Enterprise Adviser needs to build a strong working relationship with a Careers Leader by prioritising communication, planning and mutual advice. Fostering a culture of reciprocal feedback goes a long way towards keeping every project on track and ensuring both parties are happy with the progress.  
By embracing a long-term view and pursuing an enduring impact on students' employability traits, I've tried to create a Careers Strategy at Derby Moor where young people are equipped to excel – whichever path they choose.   
Become an Enterprise Adviser today
Working with a local school or college, your role as an Enterprise Adviser can help support pathways into your industry and shape young people's futures.
You can help bridge the gap between the world of work and education, working with the Careers Leader and wider senior leaders of the school or college to create opportunities for young people.
Find out more
"We've been on an inspirational journey with our Enterprise Adviser, Amanda. She has been a revelation and used her experience as a Learning and Development Manager at Alstom to help us transform how we develop employability skills and behaviours in our young people. They now map against the needs of industry. We wouldn't be in this position without Amanda's valuable support.​"

Andrew Kilgour, Careers Leader, Derby Moor Spencer Academy