Connecting an SEN school with established business partners - Dawn Collins
30 Oct 2023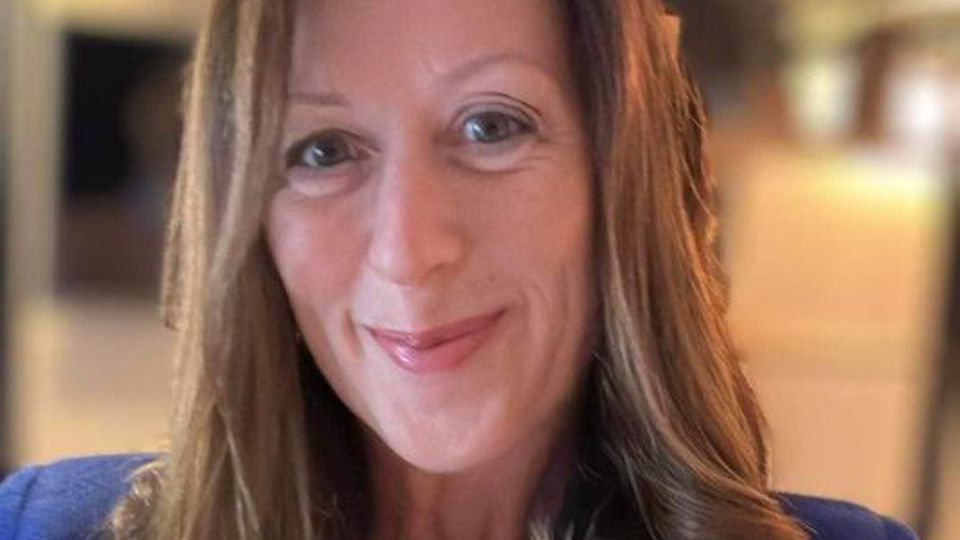 I became an Enterprise Adviser in August 2022, joining Trinity School and Sports College in Durham, a Special Educational Needs (SEN) school for children aged two to nineteen. My day job is working within HR at Amazon, which is incredibly fast paced – so being approached to volunteer within the education sector represented an exciting change of scenery.  
Since joining, I've met pupils with a range of severe and complex learning and medical needs; pupils who require therapeutic approaches to support their physical needs; and pupils who need a high level of adult support – and what I've found so far is plenty of young people keen to join the world of work. Finding ways to support these ambitions is the core focus of my role as Enterprise Adviser. 
After my first interactions with the school, I realised I'd need to adapt and learn more about the variety of young peoples' needs. Understanding the culture of the school in this way helped me recognise what they required from their business connections. I speak with a broad range of people at Amazon as the Principal HR Business Partner, so I already had plenty of contacts to share with the school.  
Adding value 
Initially, my focus was to analyse the careers strategy to identify where I could add the most value. My background in HR has given me experience in signposting employees towards resources that prioritise mental health in the workplace, so I shared some of these materials with staff and parents – supporting all school stakeholders to understand more about wellbeing within education. 
My secondary focus was to explore ways to reapply Amazon's vast resources to benefit the school. I'm currently in discussions with various department managers with a view to inviting their team members to some career days. Similarly, I'm trying to influence the teams at our fulfilment centres to host workplace encounters for those at Trinity who are more comfortable in new environments.  
Working with an SEN school has made me more conscious of broader inclusivity factors. Offering opportunities for those with different needs is so valuable, so I'm in the process of securing a slot for Trinity School on one of Amazon's pilot outreach programmes. This initiative is still in development, but its primary aim is to offer all young people greater insight into working for a well-known and broad-reaching business. 
Challenges and lessons 
I've realised patience is a virtue in this role! I want to provide so much support, so it's a challenge to coordinate my expectations around my colleagues' busy schedules. As most departments at Amazon have community projects, I'm striving to provide Trinity with connections that can offer long-term partnerships outside of my own influence. For me, success as an Enterprise Adviser will be when both Trinity and Amazon have scalable and sustainable models for collaborative careers education. 
My own day job can be challenging, but I've felt humbled and inspired by the selflessness with which the staff at Trinity go about their work. They've also taught me about the correct language to use when working in an SEN environment – a lesson in inclusivity that I can now reapply to my own work in HR. Witnessing the operational planning that goes into running a school has also made me reflect upon how I can influence Amazon to continue using our resources to positively contribute to all of our expansive community networks. 
Become an Enterprise Adviser today
Working with a local school or college, your role as an Enterprise Adviser can help support pathways into your industry and shape young people's futures.
You can help bridge the gap between the world of work and education, working with the Careers Leader and wider senior leaders of the school or college to create opportunities for young people.
Find out more
"Having an Enterprise Adviser is extremely valuable to support both operationally and strategically. In a short time, Dawn has begun to make a significant impact, both supporting me as Careers Lead to make changes to our careers programme and drive school improvement – but also supporting with staff wellbeing and creating a partnership which we will use to enrich our curriculum opportunities with real life practical work experience at a company well known to our pupils in their local community. I look forward to continuing to develop the partnership and the opportunities it can bring in the near future."

Fiona Day, Careers Lead/Assistant Headteacher, Trinity School