Finding the right pathway for you
21 Sep 2021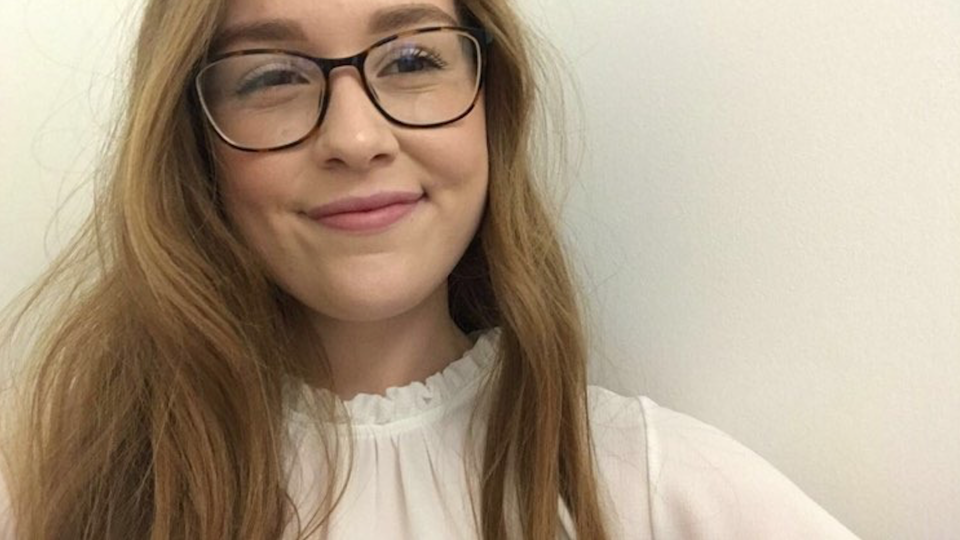 We hear from Eva, a member of our Youth Advisory Group, about her career pathway, what it was like finding the right apprenticeship and her advice to those who may be facing similar choices as they leave education.
Deciding on what career path to take can be difficult. More often than not, you may be like me and find that making decisions is difficult. I remember being interested in around 10 different jobs, from multiple sectors and thinking 'where do I start?'.
Throughout school I was one of the steady students. I cracked on with what I needed to do, while not being top of the class in all my subjects. I felt that there wasn't a particular pathway calling my name, and so instead I needed to look for it.
Finding the right path
My school was an advocate for university, however that was one pathway I wasn't liking the look of. As a self-confessed clean-freak the thought of sharing a university house was a nightmare for me! I definitely wouldn't have been cut out for the regular nights out, and the thought of spending that much money on fees was off putting.
I then discovered apprenticeships. I started looking at apprenticeships during my GCSEs to have a look at what was out there. I wanted to broaden my options even further by doing my A Levels first and after a few years had passed I was still confident that an apprenticeship would be right for me.
All hands-on deck
It was all hands-on deck. My mum and I were screen warriors trawling every website advertising apprenticeships, looking for something that sounded up my street. Of course, my mum knows me better than myself, and came across a higher-level apprenticeship in Public Relations (PR). It was a Level 4 apprenticeship which was perfect for me, and I'd always been interested in the media – the media industry was one of the sectors I was originally interested in.
I read the job description and it immediately just clicked with me. I applied, went to my interview and got the job.
Author
Eva Jefferies, Youth Advisory Group at The Careers & Enterprise Company
CEC Youth Voice
Hear more from our Youth Advisory Group via our YouTube. 
Watch here
Ahead of the Game
A range of effective tools and resources to support you, your students and parents/carers through transitions to ensure you remain Ahead of the Game during this crucial period.
Access here
My apprenticeship is one of the best things I've ever done.

Eva Jefferies, Youth Advisory Group
One of the best things I've ever done
Now over two and a half years on from completing my apprenticeship, I can honestly say it was one of the best things I've ever done. I learned so much, grew leaps and bounds personally, and developed numerous transferrable skills throughout my time as an apprentice.
Advice
There are a few things to remember when deciding what career path to take and here is my advice:
Firstly, don't limit yourself. You may be set on a certain pathway, but there is no harm in keeping your options open. Apply for university, apply for a few apprenticeships, apply for a T-level. You're not obliged to accept the first thing that is offered to you. You have the power to say 'no', and you need to do what is right for you.
Secondly, do your research. Think of it like looking for the best insurance deal that will suit your needs. There are over 30 different career pathways now and so spending the time to look at 'the best deal for you' is definitely worth your while.
Take a look at the apprenticeship standards on the Institute for Apprenticeships & Technical Education website: www.instituteforapprenticeships.org/
There, you will find over 700 different apprenticeship standards to give you an idea of what apprenticeships could be available to you, the prospects following those apprenticeships, and what you need to access certain apprenticeships. It's also a useful website to look at T-levels and other qualifications.
Lastly, you may begin your career venture and feel that you've made a mistake. It's not the be all and end all to leave university, college, an apprenticeship, or a job – although give it a good go first! Like I said, it's what works for you. It's normal to change your mind, or it might be that what you've gone on to do is not what you thought you were signing up for, and so take charge of your own path and make the decisions that work for you.
Be confident in yourself and take charge of your future. Taking small or big steps, you've got a fair few decades of career building ahead of you, and remember what your career looks like is up to you.