Kirstie Payne, Enterprise Adviser – St Francis School
30 May 2023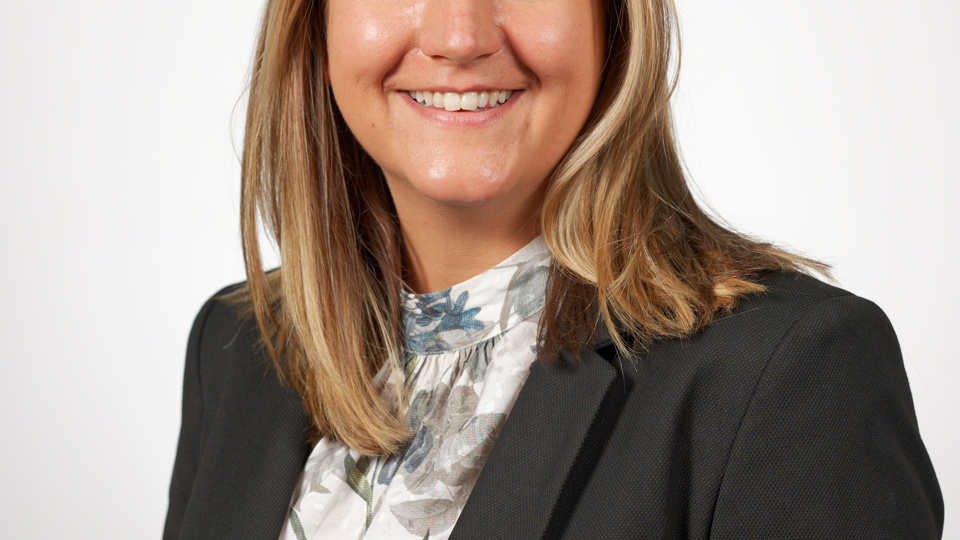 As Bids and Marketing Director at Aaron Services, I try to embody my employer's ethos of adding social value to our work wherever possible. As a family-based company, and a member of the Lincoln Social Responsibility, we became involved with St Francis Special School in June 2021 – giving me the chance to support a SEND school.
In December of the same year, I was introduced to Alex Nightingale from the Greater Lincolnshire Enterprise Partnership (LEP). Alex's professional advice inspired our pre-existing passion project to become more mindful of the Gatsby benchmarks, and we were able to flexibly apply these frameworks to a SEND environment.
Creating exposure to the community
My primary goal was to ensure that the students at St Francis had fair access to valuable work experience opportunities, regardless of the different pathways those with SEND might pursue after school.
Inspired by the sheer enthusiasm of the young people and staff I encountered, one of my first projects was to organise a Have-A-Go Day – a careers fair tailored to a SEND school, including interactive demonstrations from different industries. Together, we recruited ten local businesses from Aaron Services' supply chain, using our collective network to secure practical stands and volunteers.
As Enterprise Adviser, I champion an adapted work experience structure for those at St Francis, where young people commit to one vocational visit a week for eight weeks. This eliminates the fatigue of the traditional full fortnight in work and renews enthusiasm amongst the students. By applying my own marketing background to highlight the exciting projects at St Francis across social media, I've helped to raise the profile of the school to the extent that they won a 2022 Lincolnshire Educational Excellence Award for 'SEND School of the Year' – and we've also been shortlisted this year.
A sustainable future
Last year, I organised several engaging work-related events – such as an art competition to design a decal for Aaron Services' electric vehicles – so as to not exclude those who are less likely to require direct employability skills. In this way, the young people can develop their creative skills, learn about the importance of a sustainable workplace, and support the school's pursuit of the Green Flag Award for eco-friendliness.
Alongside Assistant Headteacher Nick Wray, the local council's SEND lead Scott Eley, and Alex from the LEP, I've been collaborating on careers journey maps tailored to the specific needs of informal, pre-formal, semi-formal and formal learners at all ages. With this project, we aim to outline realistic objectives for post-school destinations within SEND environments, and we've designed the resources with accessible fonts and brighter colours. These now form the basis of a toolkit being prepared for national distribution – marking a shift in perception of how inclusive an effective careers education can truly be for young people with different prospects.
De-stigmatising SEND
The impact of our work has extended beyond St Francis in the way it's alleviated reservations from other businesses when engaging with SEND schools. To address concerns surrounding logistics and health and safety, I've composed case studies that showcase the successful outcomes of my Enterprise Adviser experience.
Relaxing others' concerns in this way has had a transformative impact. All the visitors from the first Have-A-Go Day are due to return for the next event, with many new companies also signing up. By actively encouraging this shift in mindset, I've helped to de-stigmatise careers education for those with special needs, resulting in further inclusivity and opportunity for those with SEND.
A mutually beneficial careers strategy
I passionately believe that longevity as an Enterprise Adviser can be found in seeking mutually beneficial scenarios for both school and employer. Engaging with a SEND school has helped us at Aaron Services better educate our teams on diversity and inclusion, inspiring us to offer more community value to our local contracts.
Our commitment to diversity has encouraged other businesses in the community to take action too – placing Aaron Services at the forefront of socially responsible careers outreach. Through dedication and collaboration, I've contributed to a blueprint for the impactful engagement of Enterprise Advisers within SEND education.
Become an Enterprise Adviser today
Working with a local school or college, your role as an Enterprise Adviser can help support pathways into your industry and shape young people's futures.
You can help bridge the gap between the world of work and education, working with the Careers Leader and wider senior leaders of the school or college to create opportunities for young people.
Find out more
"Here at St Francis Special School, we have been on an unwavering 'journey' of support from our Enterprise Adviser, Kirstie of Aaron Services. Kirstie has been brilliant, from the first tour of our school, where she left with butterflies in her stomach and really wanting to bring her expertise from the business sector to support us further here at school. With Kirstie's support and guidance, we have been able to reach out to many local and national businesses, to allow our students the same opportunities that others have access to. Without Kirstie, we would not have won the SEND school of the year award for Lincolnshire. We are sure that Kirstie and Aaron Services will be with us for many years to come, it's amazing and we are so grateful!"

Nick Wray, Assistant Headtacher, St Francis Special School, Lincoln