Primary school pilot to help children dream big about their future careers
05 Jan 2023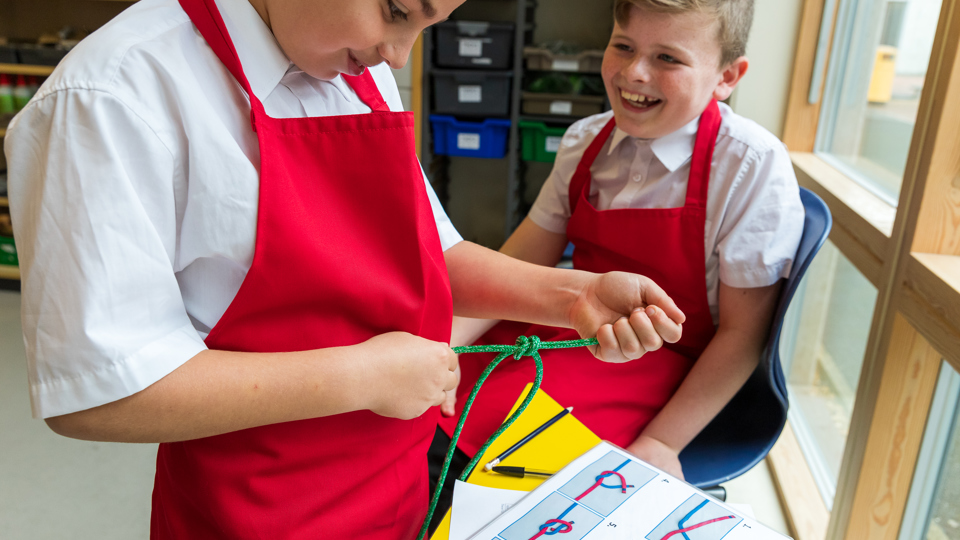 A new £2.6 million pilot programme launches today targeting 2,250 primary schools and 600,000 pupils, located in 55 Education Investment Areas (EIAs). The goal is to encourage children from disadvantaged backgrounds to dream big about their future careers.
The new primary school careers programme is being rolled out by The Careers & Enterprise Company (CEC). The scheme will run through to 2025, backed by investment from the Department for Education.
The programme comes as studies show children start to form ideas about their future as they start primary school. However, as early as the age of six, children can adopt limiting stereotypes based on gender, ethnicity and social background. By age nine, children can start to abandon their biggest ambitions.
The pilot is designed to increase the awareness primary-aged children have of the world of work, raising aspirations and reducing stereotypes.
The programme will bring learning alive by linking lessons to careers. It will also provide opportunities for pupils to meet inspiring employers so they can explore different jobs and understand the skills they'll need for the future.
The initiative will bring together primary schools in local areas and provide teachers with training delivered by Teach First – to support teachers to develop and deliver careers programmes.
Robert Halfon, Minister for Skills, Apprenticeships & Higher Education said:
"To deliver the future workforce that this country needs, it is essential that careers advice and work experience helps young people from all backgrounds to climb the ladder of opportunity.
"The changes we are making to boost our careers programme will raise ambitions from an early age for thousands of children in primary schools across the country, while providing opportunities to unlock talent, think about skills, engage with employers and discover different workplaces."
Oli de Botton, CEO of The Careers & Enterprise Company said:
"We know children have big ambitions for their future from a young age. However, these hopes can sometimes be blunted by limiting stereotypes.
"Our primary school careers programme will help young people from disadvantaged communities explore the world of work in exciting and meaningful ways, raising aspirations and reducing barriers.
"The programme aims to inspire primary school children by connecting them with role models, showing them how different subjects relate to jobs and encourage them to continue to dream big."
Read more as featured in:
The Sun: Kids urged to pursue vocational careers under government plans for skilled workforce
Schools Week: 2,200 primaries in poor areas to get careers help under £2.6m scheme
TES magazine: Primary teachers to get pupil careers training
Education today: Careers boost for young people
Primary school resources
We have a suite of resources to support primary related career learning. You can easily access and browse them all, in one convenient place, by visiting our Resource Directory.
Learn more