Sanj Kamal, Enterprise Adviser – Foxfields Academy
05 Jun 2023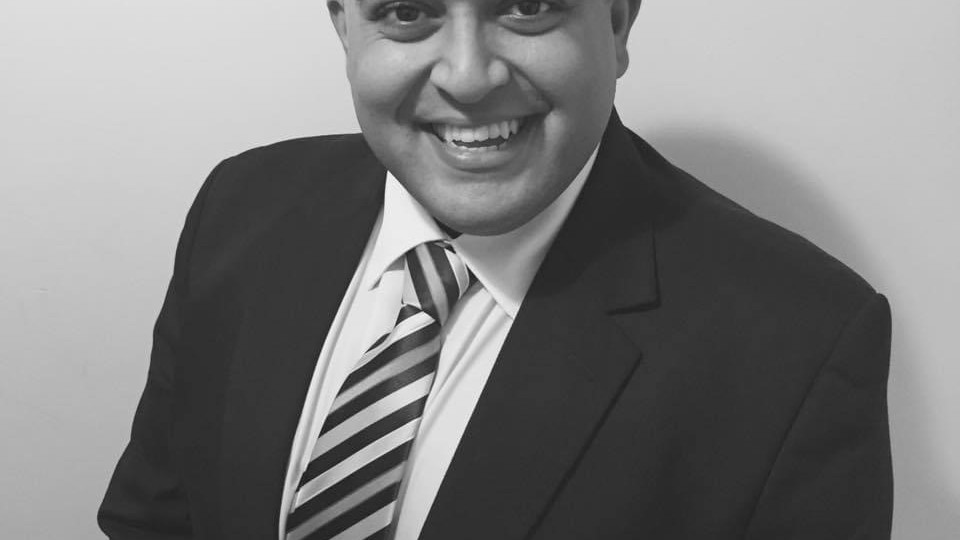 Sanj Kamal,

Talent Acquisition Partner, International at Costa Coffee

, is innovatively equipping the young people at a Social, Emotional, Mental Health (SEMH) school with the skills and confidence to support their future re-entry into mainstream pathways.

 
A burning desire to give back 
As Talent Acquisition Partner at Costa, Sanj Kamal has a deep understanding of the recruitment landscape and an extensive business network. Sanj also has a genuine passion for empowering young people, and his own counselling journey gave him a burning desire to create meaningful change through volunteering.  
When a contact at the Prince's Trust joined a Local Enterprise Partnership, Sanj saw the Enterprise Adviser scheme as a chance to impact strategy and create a long-lasting impact within education. 
A fresh perspective
In 2022, Sanj was placed in Leicestershire's Foxfields Academy, an SEMH school that aims to cultivate a supportive environment for young people who aren't able to thrive in mainstream education. The fact that the school only opened in 2020 was an exciting chance for Sanj to be integral during a critical growth period – there was an opportunity to create a careers blueprint that organically scales up as the students get older, setting the precedent for a young person's whole trajectory at the school. 
It quickly became clear to Sanj that his purpose as Enterprise Adviser was to offer a fresh perspective on what a careers module in a SEMH environment should look like. Exciting creative educational approaches were already in place in the school – for example, Careers Leader Matthew Page uses sporting analytics to plot the strengths and areas of improvement for each student – reassuring Sanj that he could be innovative with his ideas for development.  
Improving soft skills 
Interactions with the young people at Foxfields showed that the majority had anxieties surrounding communication and effective questioning. Sanj identified this as a core focus of the school's Careers Strategy, targeting a mass improvement of conversational skills and social dexterity. Focusing on the development of these skills in a SEMH school helps the students excel regardless of their academic background, as their social apprehensions felt typical for most teenagers across the country. 
So as to not overwhelm the students, Sanj introduced a 'speed networking' exercise that pushed them to interact with people outside of their immediate peer group. Carried out on a quarterly basis, each event has a newsworthy theme and the participants are asked to talk about that topic with one another. This fosters an environment in which young people learn to articulate their voices in new contexts – as well as increasing harmony across the school. 
The next step is to encourage professional self-reflection in a social setting by introducing the STAR (Situation, Task, Action, Result) interview method into this 'speed dating' framework. Forming their answers in a cohesive and professional manner helps the young people adapt to new circumstances – softening the potential culture shock of the workplace. Sanj firmly believes that shaping positive behaviour and fostering a sense of belonging in new environments are essential for success; not just as employees, but also as citizens.  
Driving change across the network 
Sanj is an excellent networker, and strives to align like-minded people under the collective vision of bridging the gap between education and the world of work. His insight and passion for LLEP has resulted in an introductory meeting with the Global Early Careers & Apprenticeships Manager at Costa Coffee.  
As Sanj now looks to support Costa to identify a new talent pool for its early careers plan, it's evident that adding the educational sector to a professional network as a volunteer can reap both commercial and developmental benefits for employers. 
An enduring impact 
When considering the nature of being an Enterprise Adviser, Sanj asks himself the age-old question: 'What would you tell your 16 year old self?'. It's this empathy and relatability that underlines his ethos. His Careers Strategy relies on influencing young minds, providing opportunities, and advocating for all varieties of post-school prospects. Influenced by Sanj's input, Foxfields Academy is now recognised as 'Outstanding' for personal development in the latest Ofsted report. 
For Sanj, constantly evolving the approach to make it more inclusive for every individual is crucial – and the key is to cascade the strategy to all stakeholders with a view to upskilling everyone involved. His impact as an Enterprise Adviser fundamentally lies in creating positive change on a macro level. By nurturing skills, building resilience and challenging social norms, Sanj is empowering a non-mainstream school to equip its young people with valuable skills that transcend their academic backgrounds. 
Matthew Page, Careers Leader, Foxfields Academy says of Sanj's work with the school: 
"Since Sanj joined our careers team at Foxfields Academy as our Enterprise Adviser, our careers programme has flourished through his brilliant ideas and guidance.  
Sanj has made a real effort to meet all our pupils and shows passion and care when helping build and implement our careers programme. Our recent Ofsted report proves that he is a key part of our programme. The support provided has been wide and varied and his industry perspectives are invaluable for our learners." 
Become an Enterprise Adviser today
Working with a local school or college, your role as an Enterprise Adviser can help support pathways into your industry and shape young people's futures.
You can help bridge the gap between the world of work and education, working with the Careers Leader and wider senior leaders of the school or college to create opportunities for young people.
Find out more