The Careers & Enterprise Company is led by our Chief Executive Oli de Botton. He works closely with our board of directors, who hold collective responsibility for the overall control and strategic direction of the organisation.  All our board members are volunteers passionate about our mission to ensure every young person can find their best next step.

Our Chief Executive – Oli de Botton
Oli is an education leade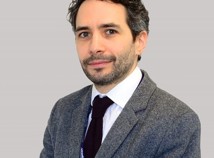 r who is passionate about opportunities for all young people. As the co-founder and headteacher of School 21 in Stratford, East London, he created and led an outstanding school that built an education of the 'head' (academics), the 'heart' (well-being) and the 'hand' (practical, future focused learning). The school has been recognised for its work in supporting employers to help young people find their futures.
He also co-founded Voice 21, a national charity that helps schools across the country put the skill of oracy at the centre of a child's education. He started his working life as part of the first cohort of Teach First teachers in 2003, moved on to being a Head of Sixth Form, an Assistant Headteacher, and has worked in education policy as well as being a government education advisor.
He says the most important thing he learnt about inspiring young people about the world of work is "when you give young people high quality experiences, they rise to the challenge – they grow in confidence and find their voice."
Our Chairman – Christine Hodgson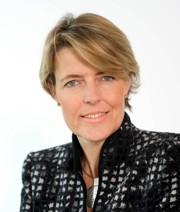 Christine is a business leader dedicated to transforming careers education, and making sure businesses, schools and colleges work together to prepare young people for the future.
Alongside her role at The Careers & Enterprise Company, she is the Chairman of Severn Trent, Senior Pro-Chancellor at Loughborough University and is a Senior Independent Director of Standard Chartered. Christine started her working life as a chartered accountant and became Executive Chairman of one of the UK's largest technology services businesses, Capgemini.
She says bringing businesses and schools close together is essential to "inspire young people and help to demystify the world of work for them. This close connection enables young people to see the available opportunities and the skills that employers are seeking."
Steve Holliday, Deputy Chair
Steve is a businessman and engineer. He was Chief Executive of National Grid plc from 2007 to 2016, and was a Non-Executive Director of Marks & Spencer plc from 2004 to 2014. He is Chairman of CityFibre and Chairman of Zenobe.
Baroness Nicky Morgan
Baroness Morgan is the former Secretary of State for Education. She was also Secretary of State for Digital, Culture, Media & Sport, Minister for Women and Equalities and Chair of the Treasury Select Committee in the House of Commons. She now sits in the House of Lords and has a portfolio career mainly focused on financial services.
Brian Lightman
Brian is a former Headteacher and acknowledged as an authority on the English and Welsh education systems. He was General Secretary of the Association of School and College Leaders (ASCL) from 2010 to 2016. He also served as their President from 2007 to 2008.
Dame Julia Cleverdon
Julia is the former Chief Executive of Business in the Community, former Chair of Teach First and has been a government advisor working on the Prime Minister's Talent and Enterprise Taskforce Advisory Group.

Mo Isap
Mo is Founder and CEO of IN4 Group and Founding Director, Trustee and Vice Chair of STAR Academies, a Multi Academy and Free Schools Trust, operating over 30 schools across the country. He was previously Co-Chair of the Greater Manchester LEP and is also Founder of Skills City, one the country's leading technology bootcamps operators.
David Baldwin
David Baldwin recently stepped down as Headteacher of Churchill Community College in North Tyneside having held the role 20 years. The school was one of the first in the country to secure all 8 of the Gatsby Benchmarks. He is now Education Strategic Lead for North Tyneside Learning Trust.
Lizzie Beale 
Lizzie works at Heathrow, as the Border Force Relationship Manager. Previously she was a volunteer Enterprise Adviser at Lynch Hill Enterprise Academy in Slough. She leads our Youth Advisory Group and works to ensure young people's voices are present in our work.
John Yarham
John has been The Careers & Enterprise Company's Deputy Chief Executive since April 2019, also fulfilling the role of Interim Chief Executive from October 2019 to February 2021. John was previously CEO of the Futures Group and has over twenty years' experience in a range of education, skills, economic development and careers guidance roles.
Our Board meetings
You can access the minutes of our Board meetings here.
Read more