Attracting young talent is vital for building a productive, inclusive, and sustainable workforce for the industry
24 Jun 2022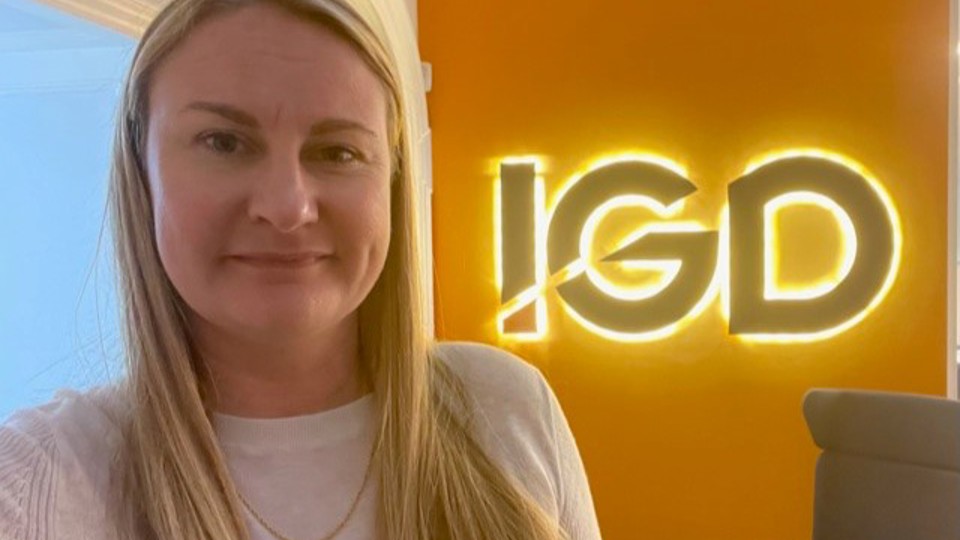 Ahead of the upcoming Retail and Supply Chain careers hour, we caught up with Sarah McCarthy, Employability Programmes Manager at IGD, who shared her perspective on retail and supply chain roles within the food and consumer goods industry.
The food and consumer goods industry plays a vital role in feeding the nation. Against a backdrop of widespread workforce shortages, recruitment challenges and increased competition for people, we've got to accelerate efforts to build a workforce fit for the future.
Businesses are already taking action to attract and retain people, such as investing in enhanced benefits and offering more flexible working. In the long term, the industry needs to invest more in planning for challenges and developing skills, enabling people, organisations, and the industry to thrive.
IGD unites and inspires the food and consumer goods industry to mobilise it as a force for good. Attracting young talent is a vital part of building a productive, inclusive, and sustainable workforce. At IGD we support this through our work experience programme and school workshops, showcasing our industry to employees of the future and helping them prepare for the world of work.
More than 70,000 young people have already developed vital employability skills and have a better understanding of the opportunities available in the food and consumer goods industry.
The Careers & Enterprise Company's Retail and Supply Chain careers hour will help to raise the profile of this fast-paced and exciting industry to young people in schools and colleges across the UK. We'll be lending our support to provide insight into the industry and signpost young people interested in learning more to IGD's Work Experience programme - which brings some of the industry's biggest retailers and brands together to deliver interactive learning and skills development.
Participants hear from 18 industry professionals, ranging from CEO to apprentice, providing unrivalled advice and insight into the world of work in food and consumer goods - the UK's largest private sector employer. Industry experts focused on specific topics including engineering, sales and marketing, sustainability, and technology, highlighting key areas where there are known skills gaps for the industry.
These passionate volunteers bring the industry to life, providing much-needed contact between professionals and young people and deliver essential employability skills training to boost confidence and help prepare young people for the workplace.
IGD's next virtual work experience week starts on 11 July and is open to students in Year 10 through to Year 13. Teachers and careers leaders can register students to take part here.
The IGD Work Experience week can also be accessed via the Resource Directory.
The Retail & Supply Chain Careers Hour is aimed at students at KS4&5 and took place 7 July 2022.