Black Country Careers Hub – Our Pandemic Year
12 Jul 2021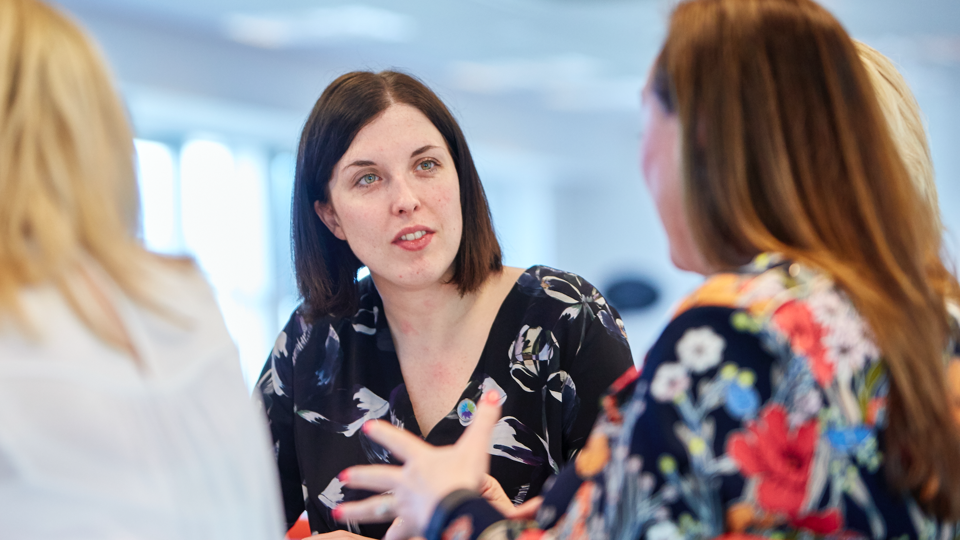 We hear from Angela, Head of Skills Factory at Black Country Careers Hub about how they adapted through the pandemic, how their virtual sessions helped young people and what they are grateful for.
Imagine this – a global pandemic that brings the world to its knees and wreaks havoc on the way in which we work, shop, socialise, exercise, and educate our children. In March 2019 we would have said that sounds a bit farfetched but roll on 12 months and that's exactly what happened. 
As a Careers Hub Manager, my first thoughts were, this was going to test our IT skills - in particular mine, and secondly how can we adapt our Hub offer quickly so that we don't lose the momentum we had gained with Schools, Colleges and Enterprise Advisers since we started the journey with the Network and CEC in January 2016.   
We went into overdrive and quickly convened our Lead Schools and Lead EA to a virtual meeting – the first of many as it turned out. Our Lead EA had major troubles of his own – as a Lead for Finance for Marston's Brewery he didn't know what had hit him but he still gave his time – such is the strength of the Network and the importance put on Careers education by our employers locally. 
From that meeting we established a few key things which would go on to shape our year to come: 
The Careers Leaders needed a lot more support to switch to virtual delivery  

Our employers were more than willing to step up into delivery mode 

It would never be more important to keep our young people motivated and give them support to focus on their future  

Young People from disadvantaged areas (we have some of the highest deprivation indices in our area) would be even more left behind if support wasn't stepped up 
The good work done around apprenticeships in schools and with employers could quickly unravel  
As the Black Country Careers Hub, we needed to become solutions focused – step up and step in - to support virtual delivery of careers education and provide tools that could be used by our Careers Leaders and Careers Advisers in Schools and Colleges. 
The first week was a blur of activity, we set up a webpage dedicated to online and virtual support including activities, resources and sessions that could be used by schools and colleges and we set up an online support form for our parents and young people. The webpage hosted regular newsfeeds and information from our colleges and training providers about their recruitment processes.  
From there, the activity grew 
We started to deliver our virtual sessions: from April 2020 – April 2021 Black Country Careers Hub delivered 78 events with 125 partners to 54 K participants – Pupils, Teachers, Careers Leaders, Connexions Staff & Careers Advisers, Employers & Enterprise Advisers.  
We worked with partners to deliver specific events for Apprenticeships aimed at parents and young people with separate sessions for teachers, some were at the specific request of employers or sectors finding it hard to recruit.  
The virtual Employability Skills sessions for young people were delivered with the support of employers, Princes Trust, DWP and training providers and have been a hit, with the last event attracting over 2200 viewers – targeting those who are most vulnerable trying to reach out to reassure and support them.  
World of Work Week
Also popular, have been the virtual 'World of Work Weeks' which were a challenge to film at times, but getting local voices talking about manufacturing, construction and Health and Social Care to our young people was important – as was showcasing the many pathways into those sectors and the wealth of job roles that still exist during and post pandemic. Our teachers and careers leaders streamed some of the sessions into classrooms – at one time in November we had 45 classrooms watching our Engineering session live and many schools accessed the session recordings to use for remote learning. 
Our schools challenged us to deliver a virtual careers fair – they were adamant that they didn't want young people to miss out – they wanted them to hear about all of the different pathways and make those all-important connections for their next steps -  the Black Country Careers Expo was created – again our partners stepped up to help us ; the Chamber of Commerce, our Cornerstone Employers, Connexions, DWP, Local Colleges, Training Providers and Universities – initially it ran for 4 weeks in January and February attracting 22K hits – it has now gained its own fan base, with over 140 exhibitors and is running for 10 weeks to return in September 2021 for the whole year.      
Our SEND Community of Practise Group - set up in September of 2020 – has been amazing – so much support has been given to some of our most vulnerable young people, their parents and their Careers Leaders in schools – not least an ambitious project for virtual work experience for 240 of our SEND pupils and support for our local authority preparing for adulthood teams for whom we have created resources and provided guidance.      
What we are grateful for
Has it been a difficult year – obviously it has – however we have a lot to be grateful for: our Careers Leaders and Enterprise Advisers have remained committed and engaged (our Hub and EAN meetings, every 4 weeks, are very well attended and our Compass returns are 95% on time), our Cornerstone Employers all stepped in - offering virtual work experiences and encounters and our staff have remained focused and dedicated - albeit we are a bit ZOOM weary! The virtual world has given us much to consider in terms of our support offer for next year– our employer engagement (we have recruited 6 new Cornerstone Employers in Lockdown!) is much higher virtually and certainly while employers work from home they have enjoyed being involved in something meaningful and new. Roll on 2021-22 form the plans schools have put in place we can already see that they intend to bounce back and we will be busier than ever making those employer connections – those new found IT skills – well they are a bonus!
Author
Angela Moore, Head of Skills Factory at Black Country Careers Hub.
Network Vacancies
If you're looking to inspire and prepare young people for their best next step, check out vacancies across our Careers Hubs.
Find out more