Choose hospitality to expand your horizons and build a fantastic career
30 Nov 2021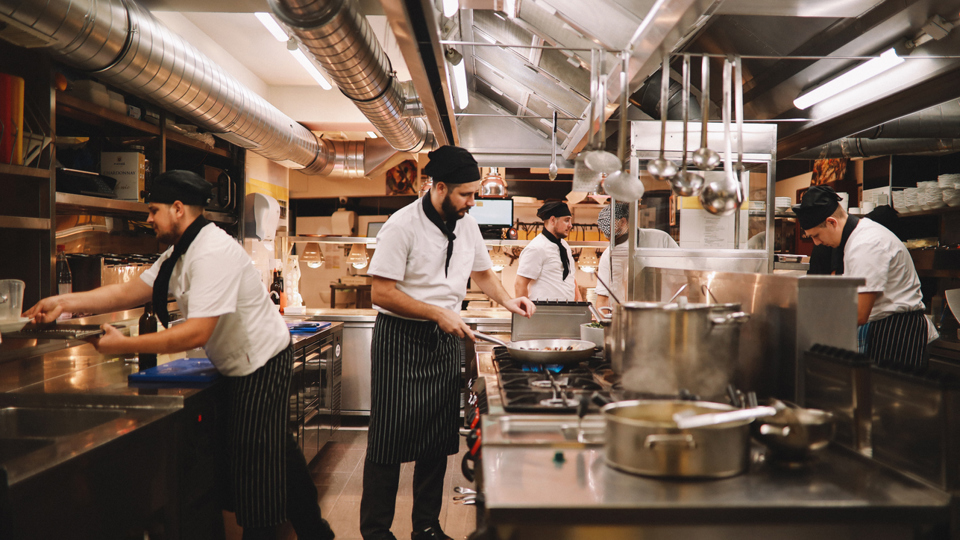 We hear from David Sheen at UK Hospitality about where a career path in hospitality can take you, and what the benefits are of joining this sector.
A job and career in hospitality can take you in a multitude of professional directions. It offers the ability to rapidly progress within diverse roles within the sector and beyond, it offers opportunities to see the country and the world, and it can expand your horizons and open your eyes to new experiences.
Hospitality encompasses a wide range of settings, roles and skills, while providing a basis for development and improvement. You could be delighting regulars at your local pub, cooking up a gastronomic delight or welcoming tourists to the local area, bringing people happiness and adding to the glue that holds communities together.
Author
David Sheen at UK Hospitality
Bringing people happiness and adding to the glue that holds communities together.

David Sheen at UK Hospitality
There are great prospects for promotion, too - the industry is full of people that have joined straight from school, progressed quickly and are now running multi-million-pound businesses. In a sector that rewards good people, you can expect to rapidly climb the ladder to success.
Learning on the job
Importantly, hospitality is committed to skills development and one of the great things about our sector is the ability to learn on the job. Whether it is honing 'soft skills' like customer service, or learning a skilled craft through an apprenticeship, development is rapid. These skills can take you to the top in hospitality - or set you up for a career in another sector. Learning on-the-job means there are lots of different routes available from apprenticeships to on the job training to university.
There are also so many different roles, often wrapped up in one. As well as direct customer-facing roles there is a need for marketers, digital content creators, social media experts, accountants, buyers, HR and sustainability professionals, administrators, designers, surveyors and operational team leaders. The options in hospitality are virtually endless and the sector is highly innovative and, consequently, constantly evolving.
Hospitality can take you all over the world
Hospitality is almost unique in that it is has jobs in all parts of the country, and overseas. You could choose to work in thriving Cardiff city centre, an idyllic village pub, a holiday park on the Great British coastline, looking out over the Lake District or in a Highlands hotel.
Working for an international brand can give the opportunity to take your skills and careers overseas. Learning from different cultures and seeing the world. The hotel industry, in particular, offers transfers and placements across leading tourist destinations – a great way to work and see the world.
Working in hospitality frequently provides new experiences and is a great way to build your social skills, working with an eclectic mix of people, learning from different cultures and building your skillset. As so many people in the industry can attest, working in such a sociable setting you will meet lifelong friends. You'll have unforgettable experiences while helping other people have their own.
There's never been a better time to join the hospitality sector. It's at the heart of Building Back Better with a new approach. Wage rates are soaring and generous tips can enhance your take home pay significantly in many parts of the sector. There is a renewed focus on skills and training with businesses investing heavily in developing and keeping their staff. There has been a shift, too, in working practices – with much more flexibility on shifts to fit around your lifestyle.
I would encourage everyone to give hospitality a look – the opportunities are incredible. But don't just take my word for it, visit the CareerScope website, where many examples are showcased.
Register for our Hospitality Careers Hour here.