Pinewood Studios helps to transform careers education for tens of thousands of students
14 Sep 2021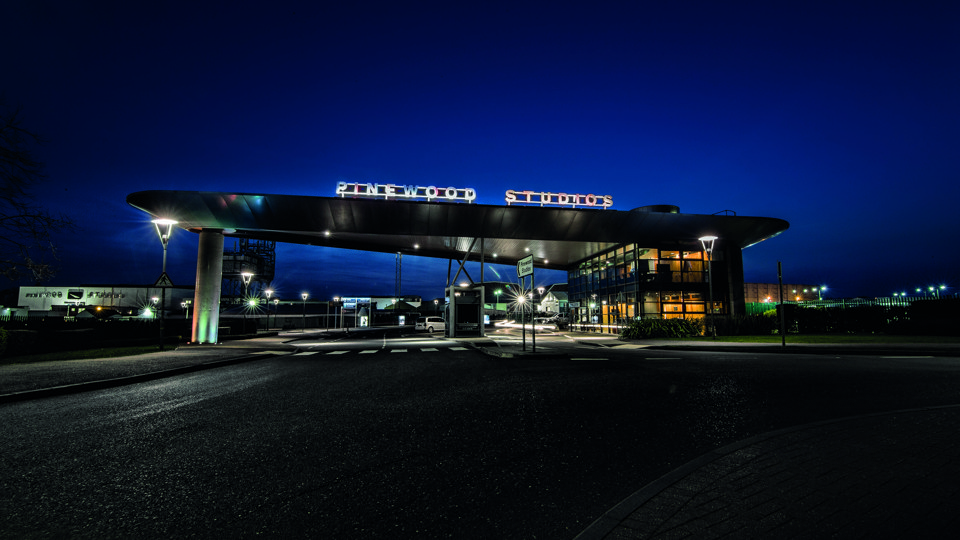 A new project has launched to transform careers education for tens of thousands of students across England, by bringing the world of work into the everyday curriculum. The Daily Mirror and Daily Star both ran features on the project, looking at the impact it will make on students across the country.
Pinewood Studios, the iconic film studio home to James Bond and the latest Star Wars movies, has collaborated with England's careers education body and one of the largest academy trusts in the country, to design a new approach to careers education. The collaboration has produced new resources and lesson plans that demonstrate to students how relevant their maths lessons are for future careers.
Up to 14,000 young people across the 21 secondary schools run by the Academies Enterprise Trust will take part in maths lessons co-designed by their teachers and the team at Pinewood Studios. As well as giving pupils an insight into the types of jobs on offer in the creative industries, this new approach to careers education will put students' lessons into the context of jobs and careers to support how they learn and understand the maths curriculum. 
From September children in Year 7 will learn about statistical analysis by looking at how production companies commission a new series of a TV programme, interpreting social media data, audience analysis and viewing figures. For 12 and 13 year olds in Year 8, lessons cover ratio and proportion, and students learn about how production designers, art directors and prop makers make the magical worlds of their favourite movies come to life. 
For older children, the Year 9 lessons incorporate the role of a commercial manager, focusing on revenue and occupancy rates at the studios, whereas Year 10s get to grips with dimensions and how to build a 3D set from a 2D technical drawing for an upcoming historical drama. 
The project, brought together by the national body for careers education, The Careers & Enterprise Company, aims to bring the world of work to life, and make it part of the everyday classroom because "careers education should be a fundamental part of every young person's journey through school."
The resources are now being rolled out across the country, with hundreds more schools planning to use these lessons next year, as well as new English and Geography lessons being developed by companies and charities including Tesco and the National Trust.
In addition to this programme, Pinewood Studios also partner with The Careers & Enterprise Company to deliver enhanced support for young people living near the studios. As a 'cornerstone employer', they support the Buckinghamshire Careers Hub which brings together 37 schools and colleges to improve how they prepare their 40,000 students for the world of work.
They will also speak to more than 5,000 young people about opportunities in the creative industries, as part of their Set For More programme and host the Futures Festival in Spring 2022, which aims to be Europe's largest careers fair for the screen industries, free to attend for up to 5,000 14-22 year olds.
Oli de Botton, Chief Executive at The Careers & Enterprise Company, said: "Supporting young people to take their best next step in life has never been more important. High quality, high impact careers education should be a fundamental part of every young person's journey through school.
"Helping young people connect what they are learning now to where they will be in the future is an important part of school life. The innovative collaboration between Pinewood Studios and the incredible teachers at the Academies Enterprise Trust is doing just that. It means thousands of young people will learn about new industries and new career options, and at the same time understand the importance of maths to their future options."
Ryan Gibson, National Careers Lead at Academies Enterprise Trust, said "We have been delighted to work with Pinewood Studios and a range of other leading employers to develop lesson resources that can be used by teachers in every school in the country. Helping students to connect what they are learning in the classroom with the world of work helps to motivate and inspire them to succeed. We have seen students grow in confidence and develop their skills and we will definitely be using these curriculum resources in the years ahead."
Kathryn Maidment, Senior Community & Education Outreach Manager at the Pinewood Group added: "Every young person across the country needs the best possible careers education so they can take on the future. The work that many businesses in the creative sector are doing to contribute to this new approach to careers education is delivering real results. As we rebuild from the pandemic, collaborations like this are absolutely vital for the next generation."