Making apprenticeships accessible in 2021
15 Feb 2021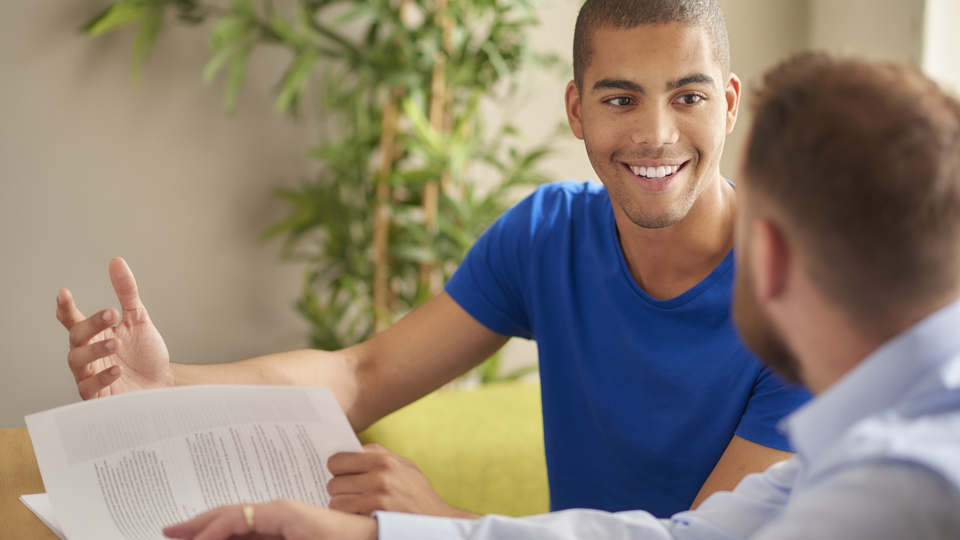 We hear from Sophie Greenwood, Head of Operations at Ahead Partnership about what work they are doing around apprenticeships.
Having worked closely with employers and the education sector for over a decade, it's been fantastic to see the role of apprenticeships across industries growing at scale and pace - which is only set to be accelerated by a focus on technical and vocational pathways in the Government's recent Skills for Jobs White Paper.
Enabling hands-on technical knowledge, great qualifications and employer relationships, apprenticeships are valuable to both businesses and young people and are set to play an important role supporting sectors and their talent pipelines going forward.
That's why for us, it's important to ensure that young people fully understand and engage with these opportunities early on, before they are making important decisions about their futures. This is something we've been doing at Ahead Partnership for some time; we're proud to work with employers from all sectors to deliver employer-led activities that make learning about career pathways accessible and inclusive for young people.
We know the value that apprenticeships offer, and communicating this is a big part of our dedicated work. But now, as we face challenges in engaging with young people face-to-face, we need to make sure we continue raising awareness of these great opportunities to help young people make informed decisions about their future.
We've shared some of our top tips for engaging young people with apprenticeships.
Making it count virtually
While many schools and colleges are committed to helping young people learn about apprenticeships, unfortunately lockdown has challenged how we reach young people with this information.
At Ahead Partnership, we've been quick to find a solution, taking learning online to ensure that young people can still access accurate, up-to-date resources about apprenticeships. We've adapted our activities with many employers including Leeds Building Society, Health Education England, XPO Logistics and TransPennine Express, to deliver engaging, flexible online activities like careers panels; Q&A sessions; workshops; speed networking; virtual work experience; and interactive experience days.
Right now, we're also sharing videos of virtual apprenticeship panels with questions asked by students which young people can access at any time on any device, whether they are learning at school or at home – and even prior to this year's National Apprenticeship Week, over 8,000 young people had already watched these videos.
Keeping up-to-date
Unfortunately, there remains an outdated understanding of what an apprenticeship should 'look' like. In reality, apprenticeships have changed a lot over the last decade and differ depending on the sector, employer and position.
In 2021, it's fantastic to see apprenticeships covering a broad, exciting range of sectors including health, technology, infrastructure, finance, professional services and manufacturing. Learning and earning on-the-job is now a possibility in many different industries, some of which are only just emerging; there is not simply one route into a given sector, and we need to raise awareness of this.
Learning from experience
Apprenticeships don't fit any one stereotype in 2021, and we're committed to making sure young people know that opportunities are open to them regardless of their background.
As part of this, we've been working with PwC on a programme of tailored activities for young people to help them broaden the diversity of their higher-level apprenticeship applications - where apprentices complete a technology degree fully-funded - engaging with students towards the end of their secondary and post-16 education to inspire interest in the fantastic opportunities on offer.
It's also easier to imagine yourself in a career when you've seen role models from varying backgrounds and experiences already achieve success through that route, so we make sure that existing apprentices from our employer volunteer network play a big part in our programmes. This enables students to hear a range of real-life stories from other young people who have had first-hand experience.
Emphasising the value
More than ever, it's important that young people understand why choosing an apprenticeship is such a valuable option.
Apprenticeships provide a varied, rich and rewarding start to young people's career paths and go much further than developing technical skills – many young people aren't aware of the qualifications that can also be gained. Now, even traditional careers like law and accountancy offer degree apprenticeship options, and at TransPennine Express, apprentices are even able to complete their Duke of Edinburgh Award along with other Level 3 qualifications.
Apprenticeships are a fantastic pathway to success and we're proud to work with forward-thinking employers to promote and encourage interest in these pathways amongst young people.
Author
Sophie Greenwood, Head of Operations at Ahead Partnership.
Discover more about Ahead Partnership
Visit to hear more about the work done around apprenticeships.
Find out more