Making inclusion redundant
21 Jun 2021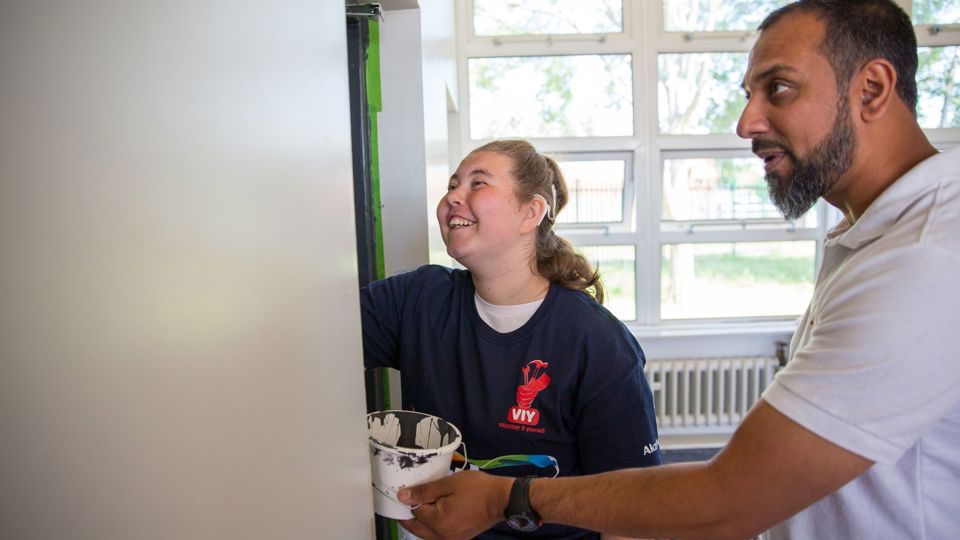 Hear from Jenny Connick, Founder of the award-winning early career development company, Talentino, who work with 300 special schools around the country, and supports The Careers & Enterprise Company's work around SEND and careers education.
Jenny shares her views on what inclusive careers education looks like.
Inclusion is a simple word powered by many meanings with multiple guises. Is it a process, a destination, a concept, a philosophy or a goal? It is in fact all of these things, depending on who you are and how inclusion impacts on you. You might be a stakeholder responsible for decisions around inclusion, you might be a facilitator that improves inclusion or most importantly, you might be the person on behalf of whom inclusion is a target. Inclusion is everyone's business.
All young people
The term inclusion implies there exists a state of exclusion too that needs to be avoided. But who are we including and what are we excluding them from? Who are you and what is your role in inclusion? For Talentino and The Careers & Enterprise Company, it is about ensuring that ALL young people are prepared for whatever the optimum career or life outcome looks like for them - including preparing them for the world of work through first class careers education. Careers in this context is about all outcomes whether focused on leading a purposeful life that is well supported or being at the highest levels of education or employment and everything in between.
Overcoming barriers to success
How is inclusion demonstrated in Careers Education? The groups of young people at risk of being excluded often experience multiple and subtle barriers to career success. Through a comprehensive career education expressed through the Gatsby Benchmarks and paying particular attention to mitigating these barriers through personalised career pathways, ALL young people can be better positioned and supported for education, training and employment.
It is a balancing act to pay attention at a granular level to understand each group's particular needs without separating them from their classmates. However, there are common areas that can help to remove the barriers that many different groups face, such as: building self-esteem and self -confidence; improving support; engaging with parents/carers and families; better preparation of key stakeholders like employers; more time to develop and starting the process as early as possible. Careers activities don't need to change, it's often the way they are wrapped up that needs more attention – preparation, support, delivery, feedback, development.
Benefits of a diverse workforce
By focusing on diversity and inclusion in the workplace, employers benefit from a more diverse workforce, customers think more highly of companies that represent their communities, better decision making takes place and employees are happier. At Talentino we have seen an improvement in the visibility of challenges facing young people with learning disabilities and the careers education they experience so the question is why has the employment rate halved in the last ten years for adults with learning disabilities to 5% when 65% want to work? The Careers & Enterprise Company holds an important interface with employers and through their Network, they are in a good position to engage employers in considering a future workforce that is more diverse.
To tackle inclusion outcomes from the root, we need to apply systems thinking where all the agencies and actors come together and the artificial / departmental walls that get in the way of a young person progressing need to come down. We all need to work together through a single value chain of early career development that remains unbroken in the pursuit of the optimum career / life outcome of ALL young people and is not interrupted by unnecessary blockages. That means the support, education and financial processes need to mirror the career journey to that successful career outcome. And we all need to better understand and legislate for, the intricacies and mechanisms which can interrupt the inclusion process from resulting in the optimum career outcome.
The goal
An optimum career outcome is one where an individual's personal, social, educational and economic needs are more than met, leading to a fulfilled, happy and purposeful life. Understanding the challenges faced by young people at risk of exclusion from an optimum career outcome; facilitating more time for their career development sensitively; raising employer awareness and confidence; holding others to account; and demonstrating that Inclusion is a mindset and not an add on means that one day, the term itself will become redundant.
Author
Jenny Connick, Founder of Talentino Careers.
Resources for Careers Leaders
Visit our step by step resources to support employers and Careers Leaders when working with young people with SEND.
Find out more
Resources for Employers
Find out how you can support young people with SEND as an employer.
Discover more