Discovering new strategies that you did not know even existed: Liam Wall tells us how Careers Leader training impacted his approach
03 May 2023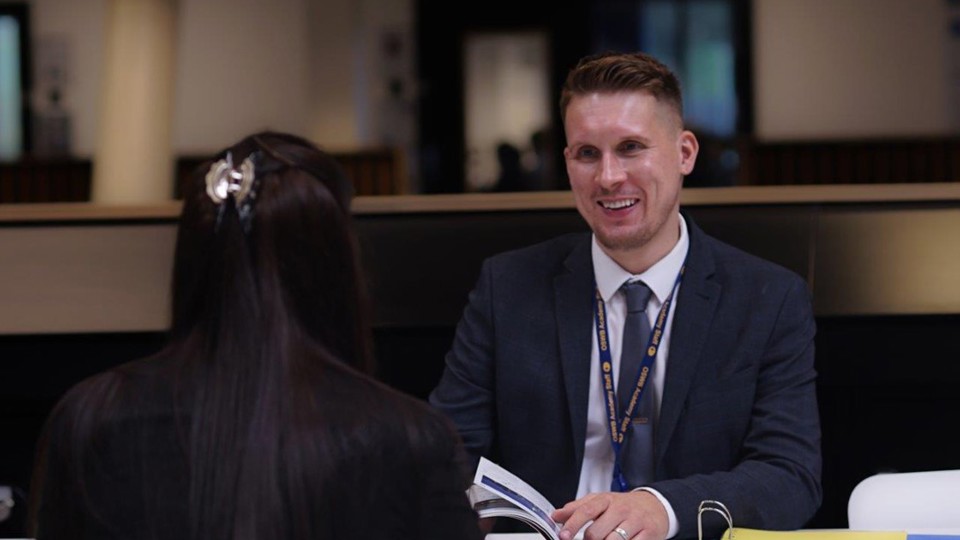 Liam Wall is both a Careers Leader and a Careers Advisor at Ormiston SWB Academy, Wolverhampton. He shares how eye-opening Careers Leader training has been for him and emphasises how important it is at present and going forward in his practice.
Why did you decide to complete Careers Leader training?
I had originally trained and worked as a teacher for almost 10 years, so stepping into the world of careers was a daunting yet exciting prospect. I am now a Careers Leader and a Careers Advisor at Ormiston SWB Academy in Wolverhampton.
When I transitioned into a full-time careers' role away from the familiar structure of a teaching timetable, it was a daunting prospect. I was lucky to have the support of my school which allowed me to build training into my day-to-day. While some learning had to be done outside of my working hours, a decade of teaching and planning meant that I found it relatively simple to manage my time and complete assignments.
The assignments were lengthy and required careful research and analysis, but I found the exploration of theories in the field of careers beneficial. The training itself was eye-opening and introduced me to strategies and concepts I'd never encountered before. Of course, I knew careers education was important for young people, but I was oblivious to how blindsided I had become by delivering my own curriculum while teaching, and the little attention I had given to how invaluable it can be within a broader context.
What value did the face-to-face workshop sessions add to the training?
The workshops were fantastic, and I was able to speak to like-minded individuals, from those who had just started their transition into careers, to those who were seasoned professionals. Everyone offered a different perspective, and it was invaluable to hear stories from a spectrum of education settings.
What did you learn from taking the training?
There is no doubt that the training has supported my practice in careers, particularly in the strategic planning of the programme and creating a plan of action. What I have also learnt is that careers is an ever-evolving aspect of education, and I will need to continue to evaluate my careers programme to ensure that it is fit for purpose and meets national standards. I currently use several different tools to facilitate this, such as Compass+, the CDI Framework and Kirkpatrick's Evaluation Model. These tools from the training have supported me in understanding the importance of evaluation.
What impact did the training have on your role?
The Careers Leader training has allowed me to understand how each of the Gatsby Benchmarks—from implicitly embedding careers into the curriculum to personal one to one guidance can contribute to students feeling prepared for their future. Furthermore, the training encapsulated the ability to lead both staff and students by retaining an emphasis on effective leadership and a whole-school approach, even though careers leaders can often be found to be working alone.
Ultimately, the training has allowed me to understand how careers can be successfully embedded into everyday school life and has given me several effective strategies to facilitate its placement.. It has improved my understanding of how our young people make decisions, and how we must adapt our provisions to ensure they feel supported.
How has it impacted your school?
Prior to starting this role and the Careers Leader training, I was aware of careers guidance and education, yet I did not fully appreciate the magnitude and importance of the role, not to mention the potential long-term benefits of managing it successfully.
The role of a Careers Leader is a busy one, as navigating the breadth of policies and frameworks to implement an effective careers programme, and consistently maintain it, is by no means an easy task. However, seeing the way students respond to guest speakers, workshops, placements, and other experiences we offer them, makes it all worthwhile.
I would highly recommend the Careers Leader training to anyone wanting to put this into practice. It can certainly be tough at times, yet the knowledge and experience you emerge with will be invaluable for years to come.
Join Liam and other Careers Leaders sharing their positive experience about the training by using the hashtag #MyCLTexperience.
Interested in learning more about the Careers Leader training offer? Explore the courses available and register today
Careers Leader training
Discover how Careers Leader training can help you gain the skills to develop a strategic careers programme in your setting.
Learn more