Helping young people get the careers education and support they need – Emrys Toman
04 Oct 2022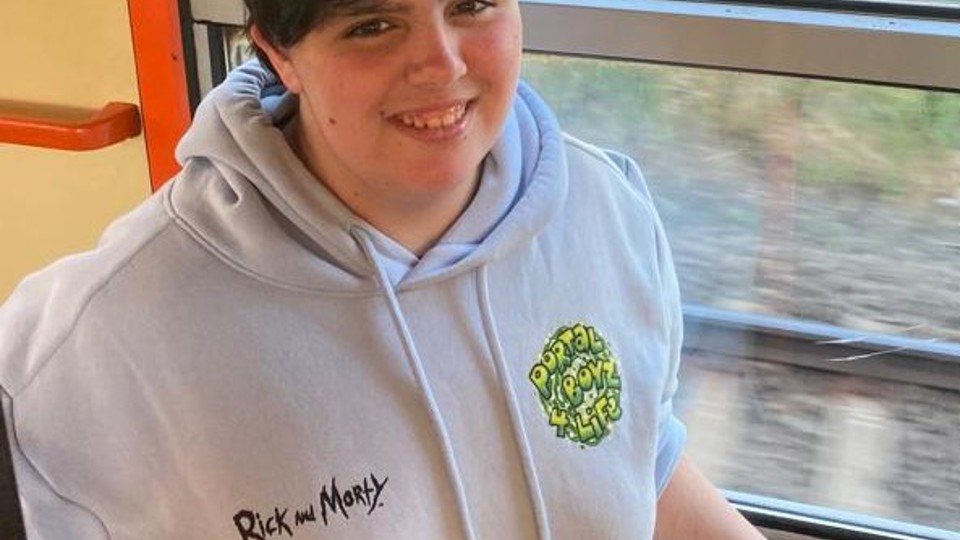 This month we're welcoming the newest members of our Youth Advisory Group, which ensures the voices and experiences of young people are central to the work of The Careers & Enterprise Company.
Emrys, one of the group's new members discusses their motivations for wanting to help shape the CEC's work, as well as their own experiences of careers education.
I'm Emrys, I'm 19 years old and live in Lancashire. In July, I finished a college course in applied science and in August I finished an internship in the mental health field. In September, I'm going to university to study biomedical science and am hoping to start another internship soon.
Growing up I lived with my mum and my grandmother. All three of us had medical issues, so we were always at some medical appointment being poked and prodded and talked about. Part of my passion for science was driven by the desire to understand what the medical professionals were actually talking about. Over time I realised that my passion for science was probably better suited to being in a lab.
Meet our Youth Advisory Group
Find out more about our YAG members
Read more
I joined the YAG because I want make sure all young people, especially those in care, get the careers education and support I felt I didn't, as well as promoting the good support I did receive.

Emrys Toman
It felt like there was limited support for students understand what they might go on to do or the pathways they might take at my high school. And having been taken into care, careers wasn't something I was supported with by my corporate parents* or the wider care system outside of Lancashire. 
It felt like my corporate parents were just saying, "we need to reduce the number young people in the system becoming NEET" and then would maybe offer a couple of apprenticeships every few years. I've seen first hand how a lack of communication and joined up support can leave young people in the care system completely unaware of the help available to them. So often I saw people left to find their own feet and not being connected with the help that was there. If more young people in the care system as a whole were aware of help like employment support teams they'd have been in a far better position.
I think that's something that's true of careers in general - there's a lot of expectation on young people to utilise resources that they might not know about or have easy access to. I think improving that access is something that needs to be worked on.
I hope that through the YAG i'll be able to help young people get the careers education and support they need and that no one will be left at a loss or struggling by themselves.
* When a young person is taken into care, the council, elected members, employees, and partner agencies, become the corporate parents. It is those organisations' and individuals' responsibility to ensure the safeguarding and best possible care of that young person.