Raising Aspiration: Primary Fund findings
13 Jul 2021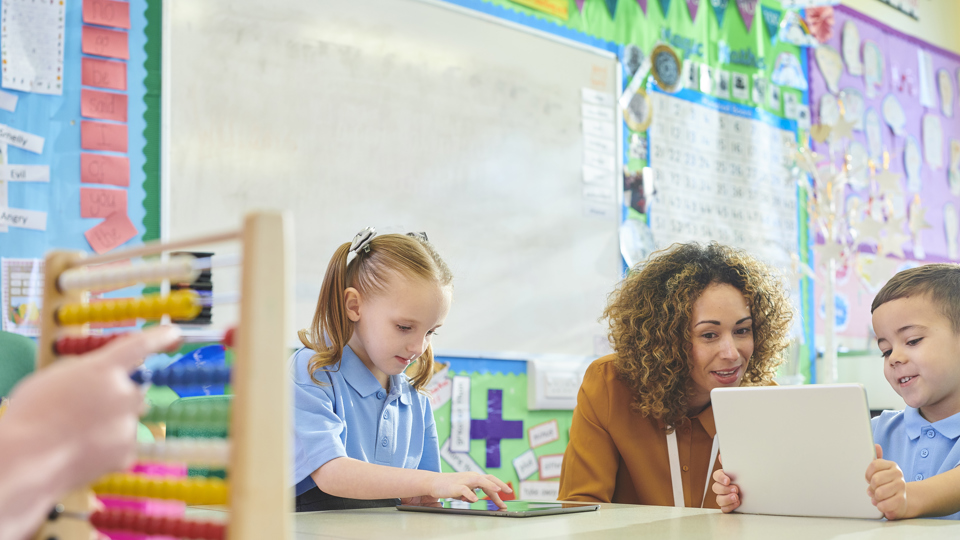 We hear from Rachel Green, at CEC. In this blog, she shares key learnings from our newly published Primary Fund Evaluation Report.
Anyone who has worked or lived with primary aged children, is most likely aware of the early age at which limiting self-belief, or the adoption of stereotypes based on gender, ethnicity and social background, become engrained. This impression that 'someone like me' can't follow that pathway impacts heavily on young people's aspirations, subject and ultimately, career choices.
A major part of our work in the Primary space has involved exploring 'What Works' to help children understand that there are many options open to them, broadening horizons and raising aspiration. Our Primary Platform was built to help Primary Schools to:
Embed career-related learning in the curriculum.
Conduct career-related learning activities.
Engage parents and other stakeholders in career-related learning.
Our Primary Fund Theory of Change identified several challenges that we wanted to explore through the Primary Fund, involving 15 Primary Providers.
Parents have low aspirations for their children and lack awareness of labour market needs.
Career opportunities for young people are limited by gender stereotypes, narrow aspirations and lack of opportunity awareness.
Primary schools lack capacity in and value of CRL.
Limited employer engagement with CRL in primary schools.
Covid-19 had a major impact on what we were able to deliver through the project but demonstrated the ability of providers and primary schools alike, to flex and adapt, meaning we reached a greater number of pupils and discovered many positives from virtual and blended delivery. Our greatest challenge was the collection of impact data but nonetheless, we were able to explore effective delivery and engagement levels including:
Factors driving programme success, as cited by providers, included effective planning and most importantly, the buy-in of senior leaders.
71% of school survey participants felt the programme had a positive impact on pupils' understanding of the world of work to a high/very high extent, whilst 66% had felt there had been a high/very high impact on pupils' engagement with jobs and careers learning.
Pupils were asked to report what they thought were the most important reasons for working. The top three responses - earning money, learning new things, and using their skills - stayed the same, though there was some movement in the proportion of pupils reporting against each of these options, potentially suggesting that programme participation encouraged survey participants to place greater importance on their own personal development and skills, with fewer regarding finances as the main motivation for working.
Key Learning
Appetite for Primary Career-Related Learning is high: This is a strong foundation on which to build future programming, and as such, continued delivery of, and research into, primary CRL is recommended.
Educational Outcomes: Several providers reported improved pupil performance, such as improved literacy and numeracy, technical skills and other personal skills; one provider also mentioned greater enthusiasm about learning.
Examples of good practice: Primary Career-Related Learning has been shown to benefit from:
Building in teacher CPD - An area of good practice, both in terms of general delivery and programme sustainability and legacy, is the building in of CPD into programme delivery.
A focus on Skills Development – focusing on addressing the skills gap in the rapidly changing employment landscape.
Ensuring curriculum alignment - Providers that had worked to build a programme that was complementary to pupils' schoolwork were viewed as beneficial, in terms of delivery, sustainability and the ability of these programmes to be embedded in ongoing learning.
Personalisation - Localised approaches, adapting the learning experience to suit the needs of the young people in the room.
Interested in developing Career-Related Learning in your setting or with your feeder Primary Schools? 
Here are a few ideas of places to start:
Sign up to receive the latest information and resource from The Careers & Enterprise Company
Visit The Careers & Enterprise Company Primary Platform and explore the good practice case studies and resources to support you
Explore some of the research into Primary Career-Related Learning
Take the simple self-assessment quiz to help your schools identify the best next steps
Have a look at these Top Tips for embedding Career-Related Learning in your setting
Author
Rachel Green, Education Engagement and Development Manager at CEC.
Read the full findings
Discover what impact this has on primary education.
Find out more
Primary school resources
We have a suite of resources to support primary related career learning. You can easily access and browse them all, in one convenient place, by visiting our Primary platform.
Explore now
Primary school resources
We have a suite of resources to support primary related career learning. You can easily access and browse them all, in one convenient place, by visiting our Primary platform
Explore now