Simon Spooner, Careers Leader at Hartpury College explains why Careers Leader training is a time-worthy investment
31 Mar 2023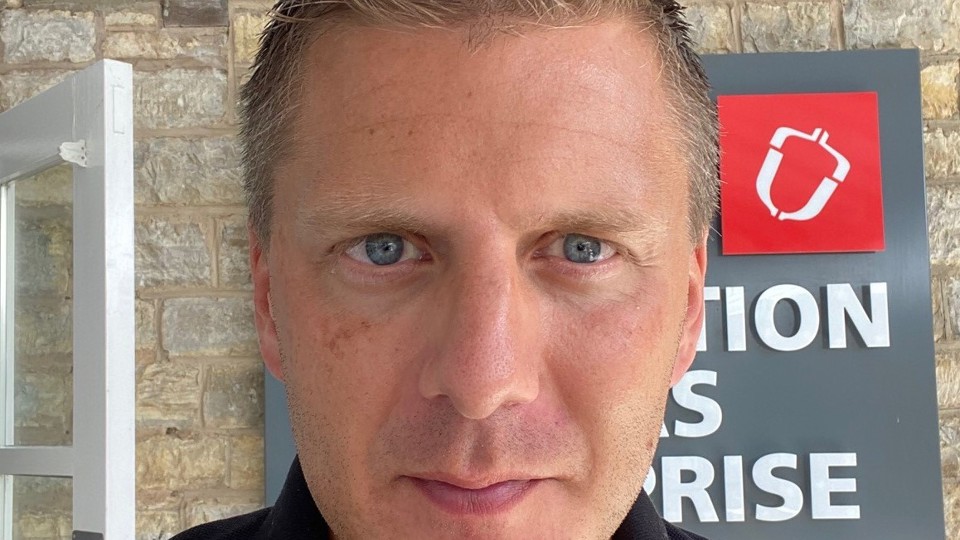 Simon Spooner is the Careers Leader at Hartpury College, a specialist land-based institute offering courses in Equine, Animal, Agriculture, Sport and A-Levels. We asked him to share his perspective about Careers Leader training.
I joined Hartpury's Innovation, Careers and Enterprise team (ICE) in 2019 as the Head of Department and became their Careers Leader shortly after.  
Since then, we have been on an incredible journey of developing our careers provision, while continuously improving our information, advice, and guidance to meet the needs of a whole range of students - all hoping to carve out their own future pathways and make choices from the many options available to them post study. 
Preparing students to be the best they can be 
The Hartpury ICE team is there to lead students through an experience designed to support the holistic development of industry specific skills, behaviours and knowledge; alongside personal development and the acquisition of life skills more broadly, while complementing their wider study programme.  
The team also helps students to build confidence and resilience. This creates lifelong networks and contacts which provide an excellent foundation for future years in employment, university study and beyond. All of this is done in alignment with one of our strategic aims of enabling students 'to be the best they can be': a top-level aspiration which has been key to gaining engagement around careers education. 
What impact did completing Careers Leader training have on you? 
In 2020, I completed the Level 7 Leadership in Careers course at Warwick University. The programme took place over several months with a mix of in-person lectures, self-guided study, and the completion of a written assessed document. It was a bit of a juggle, but nothing that some flexible working with support from my line manager couldn't overcome.
The written assessment proved vital for me as it aligned perfectly with two elements of my personal development objectives at that time especially being new to the education setting. These were:  
1) The creation of an operating plan for the ICE team that aligned to the organisational strategy.  
2) That the resulting actions ensured we aligned to the Gatsby Benchmarks 
The final assessed document was a reflective piece that challenged my knowledge and thinking surrounding both areas of work. The completion of it - beyond furthering my own knowledge and study of careers education - provided a useful self-measurement tool, as well as clarity and confidence that we were doing the right thing. I also got a cracking grade at the end of it, which is always something to celebrate.
For me, the biggest insight, especially being new to education, was the sheer range of different approaches being taken to support students within the field of careers. This learning was made possible by working with, and alongside new peers, which provided an excellent soundboard and community of knowledge sharing. Together, these have enabled me to make relevant decisions and influence our wider direction of progress, specifically for our student cohorts at Hartpury.  
Putting what I learned into practice 
It's been a few years now since I completed the training, however the effort of putting learning into practice has been relentless to ensure that all decisions and activities have a direct impact on young people, inspiring them to make their next steps.  
As a result, I have been able to drive real change through our executive team and tutors alike, simply by communicating this intent clearly, and opening the doors to review impact data and feedback.  
This has enabled us to continually shape and adjust our offering, such as a dedicated tutorial programme, driving the opportunity for all students to have 1:1 support, as well as promoting increased work experience or workplace encounters. 
Would you recommend Careers Leader training? 
I would absolutely recommend Careers Leader training - a course not only offering new comprehension, but expertise that have a tangible and widespread demand, necessary now but also in the future.  
At Hartpury, we received an Association of Colleges (AOC) commendation for the work we have been completing (as part of their Beacon Awards) and have, very recently, maintained our IAG provision in alignment to the Matrix Standard as well as consistently driving high rates of employment and future study outcomes for our students. Achievements to be proud of, and proof the time invested so far is paying off! 
Join Simon and other Careers Leaders sharing their positive experience about the training by using the hashtag #MyCLTexperience.  
Interested in learning more about the Careers Leader training offer? Explore the courses available and register today 
Careers Leader training
Discover how Careers Leader training can help you gain the skills to develop a strategic careers programme in your setting.
Learn more