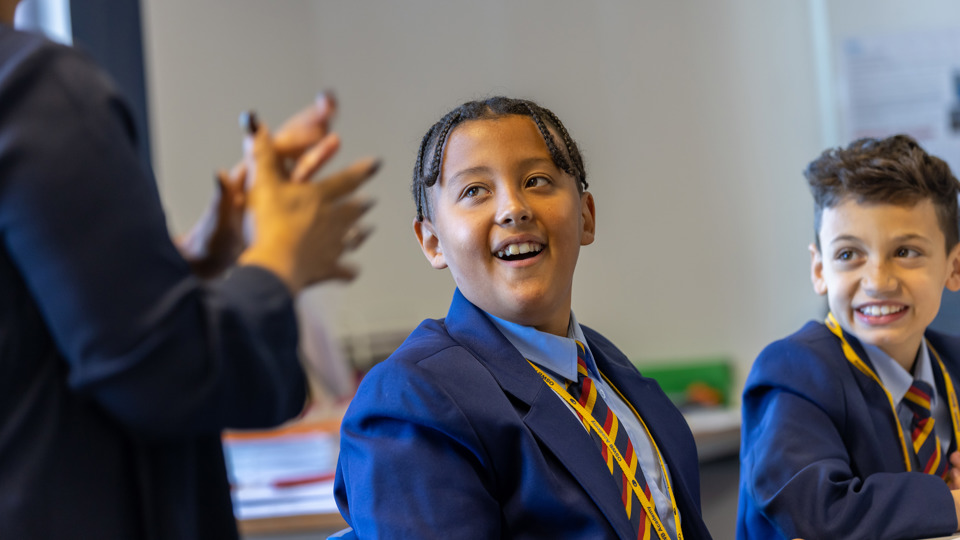 Set up by government in 2015, our mission is to help every young person to find their best next step.
We are the national body for careers education in England, delivering support to schools and colleges to deliver modern, 21st century careers education.
World-class careers education follows the eight Gatsby Benchmarks of good careers guidance. At its best careers is an essential part of a young person's secondary education, beginning early and continuing throughout school life. Real world learning, knowledge, inspiration and advice is gained through multiple employer and workplace engagements, exposure to further and higher education, as well as through the curriculum and in 121 personal guidance.
Through statutory guidance and the Skills for Jobs White Paper (2021), The Careers & Enterprise Company is the main government partner for supporting schools and colleges to deliver careers education in England.
Our vision and what we do 
We know that:
A best next step is not the same for every young person
Young people face uncertainty and opportunity – now more than ever
Difficulties are not evenly spread
That's why our vision is to make high quality, 21st century careers education a reality for everyone, everywhere.
We do this by:
Supporting schools and colleges to deliver excellence – through information, resources, tools, training, our network of Careers Hubs and communities of best practice.
Supporting employers to engage with purpose – by making it easy for them to connect into schools and colleges as one of our 4000 senior business volunteers working with Careers Leaders on their careers programmes, or as part of our 300 strong 'Cornerstone Employer' community working to transform careers education across multiple schools and colleges in their local areas.
Including all young people in careers education – through our digital tools for Careers Leaders enabling them to target and tailor their careers interventions across years and cohorts, our specialist networks and resources to support young people with SEND, those in Alternative Provision settings and those in Independent Training Providers.
To find out more about our strategy and priorities this year, watch and listen to this video from our CEO Oli de Botton.