Alex Zarifeh – Arthur Terry School
28 Mar 2023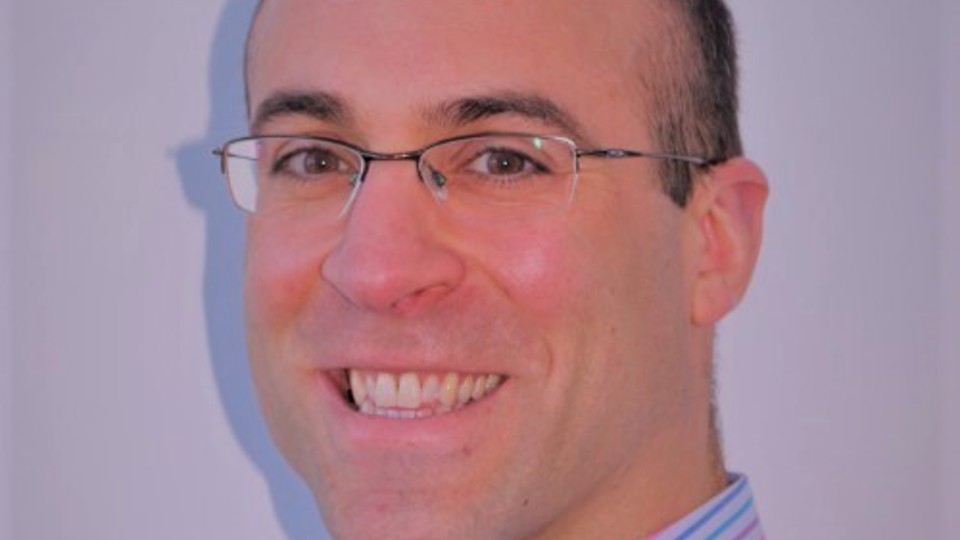 As the Director of Careers and EPQ at Arthur Terry School in Sutton Coldfield, Birmingham, Alex Zarifeh is a passionate advocate for progressive and sustainable careers education for young people today.

 
At the core of Alex's mission as a Careers Leader is "encouraging informed decision making and developing work-ready skills", a motto that's inspired every stage of the school's careers journey. Using research, refined during his time completing Warwick University's Level 7 careers leadership training, Alex has built a sustainable Careers Strategy at Arthur Terry that can now be upscaled across his region. 
Partnering with the Birmingham Careers Hub since its inception in 2019, Alex has curated an extensive learning journey that supports young people from every background in thinking proactively about their present skills and future pathways. He strives to promote social mobility by adopting a 'vulnerable first' approach, which guarantees that those from disadvantaged demographics receive additional face-to-face contact with the wider world of work. 
Parental and primary engagement 
A crucial part of Alex's continued success over the last five years was a commitment to stability during the pandemic, during which fortnightly 'Careers Live' sessions were made available on digital platforms. Parental engagement is an essential part of Alex's strategy: by holding regular evening webinars, he keeps parents updated on the merits of academic, technical and work-based pathways. 
For Alex, it's important that parents and carers understand that careers education is a cornerstone of the Arthur Terry School, with careers an essential element of the year 6 into 7 induction process. Each year, the new primary-age cohort completes interactive careers challenges with their guardian, designed to engage both parties with the world of work before they even join the school! 
Something for everyone 
By his own admission, Alex is blessed with an incredibly supportive leadership team – including ATLP, CEO, Richard Gill, MBE; Head Teacher, Mrs Sam Kibble; and Line Manager, Phil Carrick – making it easier to weave employability skills and pathway awareness into the everyday curriculum. To support pastoral tutors, Alex routinely curates bespoke, 'Career Spotlights' ensuring latest LMI and developments in the word of work are embedded throughout learners' time at the school. In this way, each and every young person develops an understanding of the ever-evolving opportunities best suited to their unique interests and strengths.  
This all-encompassing approach culminates in Arthur Terry's bi-annual careers fair, with over 100 exhibiting organisations making the recent 2023 event the largest school-based fair of its kind in England. The theme of 'Something for Everyone' typifies Alex's commitment to inclusivity, as thousands of students optimised their contact time by preselecting stands and preparing meaningful questions to put to the visiting professionals; again with parents and carers as key stakeholders in the process. With a diverse range of colleges, apprenticeship and T Level providers, UTCs, universities and employers in attendance, all pathways and destinations are given space to showcase their offer. 
A vision for the future 
Nearly every young person who leaves Arthur Terry finds an appropriate destination for their individual ambitions. On the rare occasion that somebody leaves the school without finding a desired pathway, provisions are in place to ensure that they – and their family – receive ongoing support via Arthur Terry's highly-experienced professional Careers Advisor, Mrs Sam Clayton. 
An Outstanding Personal Development Ofsted report in December 2022 celebrated Alex's energy, enthusiasm and drive as a Careers Leader, and he passionately believes that the measure of success for any careers programme lies in its longevity and stability. In response to student feedback, Alex's vision for the future includes sector-specific careers days across the twenty-school, ATLP Multi-Academy Trust, alongside a research project championing primary years' careers education, information and guidance. 
After five years of strategic planning, implementation, reviewing and revising Arthur Terry's, 'exceptional careers programme' (Ofsted Dec 2022), Alex is a well-deserving Careers Champion for 2023.
The Rt Hon The Baroness Morgan of Cotes said:
"Alex is a fantastic example of the importance of the Careers Leader in delivering modern careers education in our schools and colleges. I saw at first hand the exemplary work he does at Arthur Terry school where, on top of his day-to-day work connecting pupils with career learning and opportunity, he recently delivered one of the largest careers fairs in the West Midlands. He exudes an infectious energy and enthusiasm that inspires his colleagues and ensures all young people, particularly those from disadvantaged backgrounds, are encouraged and empowered to explore all possible pathways and have the support they need to take their best next step."
Careers Leader Training
Our training courses provide a huge opportunity for you as a Careers Leader to accelerate your school, special school or college towards achieving the Gatsby Benchmarks.
Find out more