Justin Chillingworth - Loreto High School
04 Jul 2022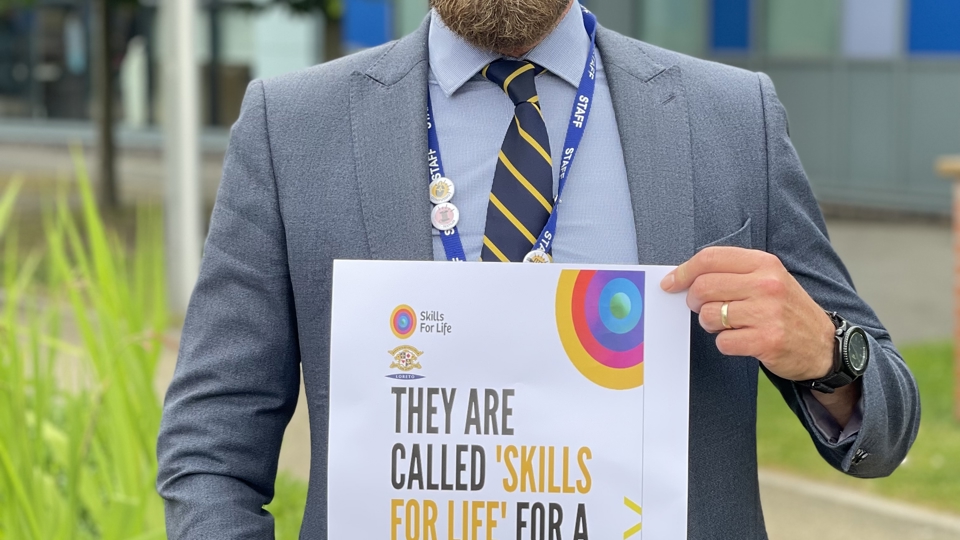 Justin Chillingworth is a Careers Champion for the leadership and innovation he has shown with his team in making careers education fundamental to everything the school does, thereby transforming the school and benefitting all the students and the local community.  
Justin is the Curriculum Director and Careers Leader at Loreto High School in Manchester. Over the last few years, he has implemented increased use of Compass+ resources to help develop their annual plan. Through this digital and data approach they have significantly improved the careers education offer and focused on particular year groups and groups of students.  
One of the biggest changes this year has been the introduction of curriculum maps which link each area of the curriculum to careers. Justin has driven this focus through every level of the school through numerous training days, which has not only upskilled teachers to link careers learning to their lessons, but also increased their awareness of local job opportunities. 
As part of the wider strategy, careers education and skills for life were included in student rewards. The new 'Student Aspiration Programme' records student aspirations on class charts. These are visible to staff who teach and support the pupils and allow staff to have more meaningful discussions with individual students about their aspirations, and linking to their work and experiences in school.  
Key to encounters with employers this year have been the huge range of professionals who have spoken to pupils at Diversity Day, International Men and Women's Days, as well as the virtual experiences provided by our Meet Your Future Programme. They have also targeted some of Y11 girls with exciting PwC interactive sessions, built links with Astra Zeneca and enjoyed workplace visits and experiences with NG Bailey and Manchester United Foundation - completing 54 careers events this year.
They have also developed their communications with parents and students and as a result have enjoyed involvement in weekend virtual careers events and half term virtual work experience opportunities with older students.  
Pupil voice indicates that their strategies are having a real impact on the skills, aspirations and ambitions of students.