The Careers Team – Bradley Stoke Community School
06 Jul 2023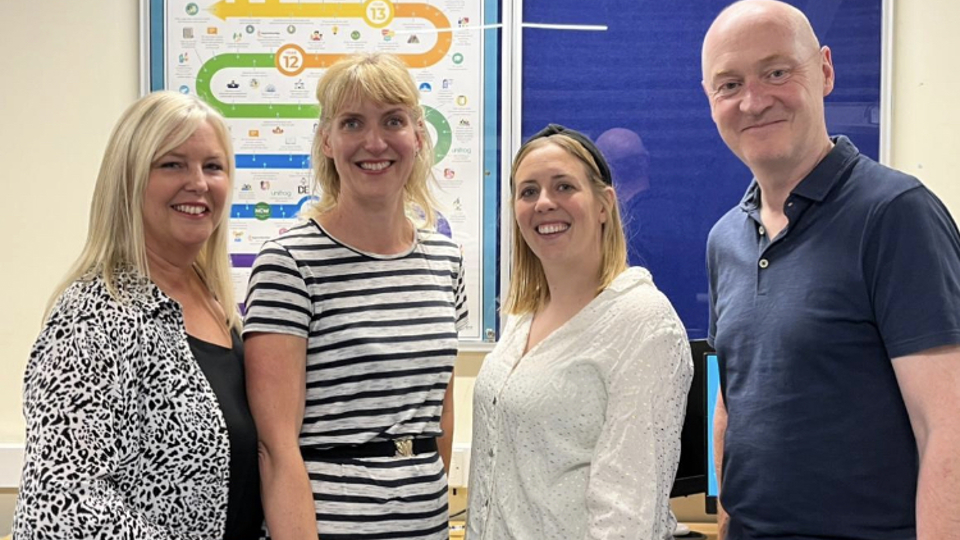 The dynamic careers team at Bradley Stoke Community School consistently meet excellent standards by collaborating to drive employability skills within their school – and beyond. 
Lauren Stone and Celia Arberry are two incredibly passionate Level 6 Careers Leads. As fully-trained Careers Advisers, they've placed emphasis on early employer encounters by organising mini career fairs for young people in year 7 –  encouraging awareness and aspiration at a younger age.  
Aided by Celia's expertise in networking, the pair have also attracted local and national employers to join regular business breakfasts at the school. By fostering sustainable business connections in this way, employability is embedded into the curriculum. 
Lauren is an enthusiastic user of the Future Skills Questionnaire, recognising the merits of analysing your careers provision. Adding to her value, she supported the implementation of a 'Looked After Children' project, offering tailored support to the most vulnerable young people at the school. 
Both Lauren and Celia frequently support their colleagues across the multi-academy trust, championing a new way of sharing best practices across the educational network. To ensure that students across the trust weren't deprived of expert guidance due to shortages of trained staff, Celia flexibly covered careers advice interviews at three other schools. Likewise, Lauren's extra-curricular focus has taken the form of becoming a strategic careers mentor for a colleague from another school. 
The pair are supported by Senior Leadership Team (SLT) Careers Lead, Sadie McCombe, who tenaciously protects time and resources for the development of a school-wide careers provision. In doing so, Sadie continues the great work of Tom Hill, the trust's Quality Improvement Lead. Their senior support has contributed to a thriving and innovative environment for careers – laying the foundations for a legacy of continued improvement. 
As testament to the team's exceptional work, Bradley Stoke Community School consistently achieves 7-9 benchmarks in its summer Compass reviews. Their collective efforts have set a standard for excellence across their multi-academy trust.  
Together, the team are Careers Champions for 2023. 
Future Skills Questionnaire
Learn what this is, and read the findings from the most recent report.
Learn more