Become a Cornerstone Employer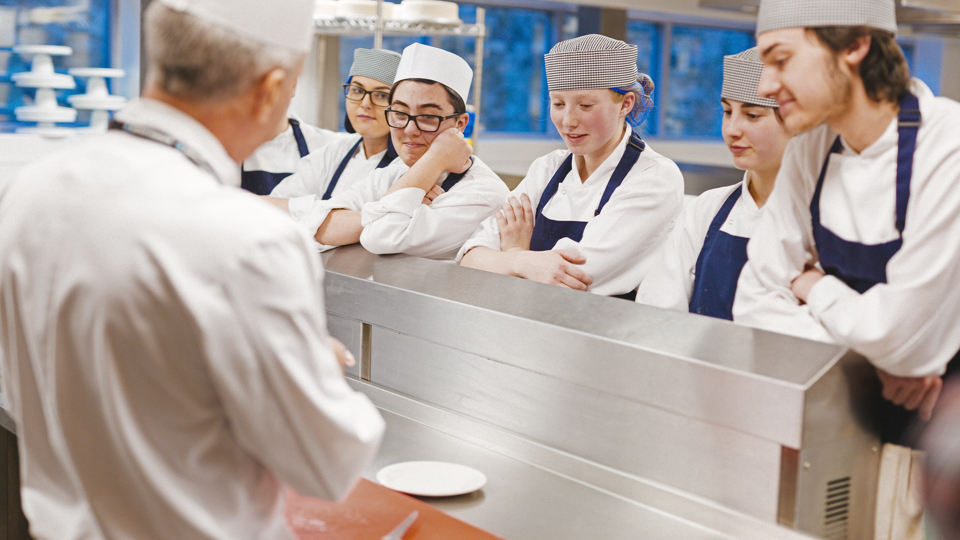 At The Careers & Enterprise Company, we build a bridge between employers and schools and colleges. Our mission is to make sure every young person can find their best next step out of education and into the world of work – and our network of businesses couldn't be more important.
What is a Cornerstone Employer?
We work with thousands of businesses across the country. But our Cornerstone Employers are a flagship group of more than 300 businesses of every size, shape, type and sector who transform the lives of young people in their area.
Celebrated by government, Cornerstone Employers work with networks of schools and colleges to improve careers education, make sure key skills for their sector are understood by teachers and education leaders, inspire students, champion jobs in their local area, and have a direct route into potential new employees living on their doorstep.
Why become a Cornerstone Employer?
Cornerstone Employers tell us that giving back to their local community through this programme does everything from making their recruitment more effective, to making their talent pipeline stronger, and ensuring their connection to local people is deeper. But more specifically, it can help your business to:
Support schools to weave careers into the curriculum, ensure young people are prepared for the world of work, and guide the skills that they will need
Build a network of employers in the region and in your sector, to influence and inspire more young people to enter your industry, collaborate with like-minded businesses and have greater collective impact
Give back to your local community, and make sure the most disadvantaged young people get the support they need to reach their potential when they leave education and enter the world of work
Increase employee engagement, developing key skills
Fill skills gaps
Hear from one of our Cornerstone Employers
Watch our video - why BAE Systems are backing social mobility.
What we expect from you
We want to work with you to transform careers education in your area. By partnering with us in this way, we can deliver a number of benefits to both young people in the local region, as well as your business and wider industry. Your involvement will include:
Working with our team on the ground to engage directly with schools, colleges and our Careers Hubs
Engaging your staff to join our network of business volunteers who inspire young people across your region
Inspiring other businesses to join our mission to transform the lives of young people in your area
We want to raise young people's career aspirations in our sector. We believe that all students should have equal opportunities, so that they can be best that they can be. We also believe that careers education supports our future talent pipeline, our social value strategy and our clients.

Morgan Sindall Construction, Cornerstone Employer
Find out more
With a complex, fast-changing labour market, the need for high quality workplace experiences and links to employers has never been greater. You can make a difference by becoming a Cornerstone Employer.
To learn how to get involved or find out more register your interest now.
Contact us