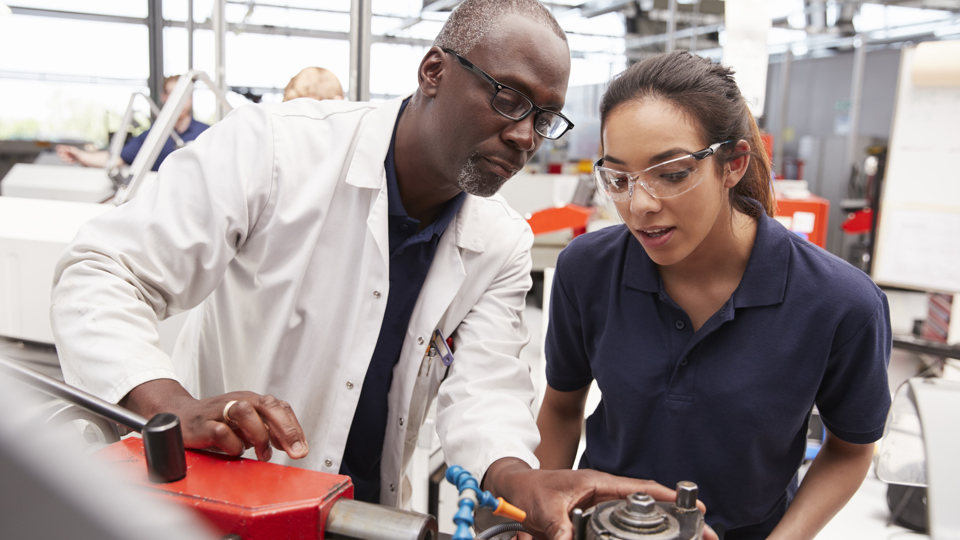 Supporting at scale
Industry, across the board, is facing unprecedented skills challenges driven by a number of factors. These include the pace of technological advancement, an ageing workforce, behavioural changes driven by the pandemic and Brexit.
As organisations seek to address these challenges in the short and long term, we're partnering with business and sector bodies to help them activate their ambitions around talent and skills pipelines by providing a clear means for them, and their members, to engage with schools and colleges across England. This includes supporting diversity and inclusion, and busting myths about the roles available within their industry.
Industry partnerships may also include driving volunteer numbers from their sector, promoting their engagement activities to schools and colleges through our network, or including their resources in our directory to be accessed by schools, colleges and volunteers.
By working with us, industry partners can channel up to date information about new pathways into their sector to education leaders and young people – and increase the representation of their sector nationally.
Questions about partnerships?
If you'd like to learn more about our partnerships and how they can benefit you, contact employers@careersandenterprise.co.uk
Contact us