Careers Leader Bal Tawana reflects on his experience completing Careers Leader training
20 Jan 2023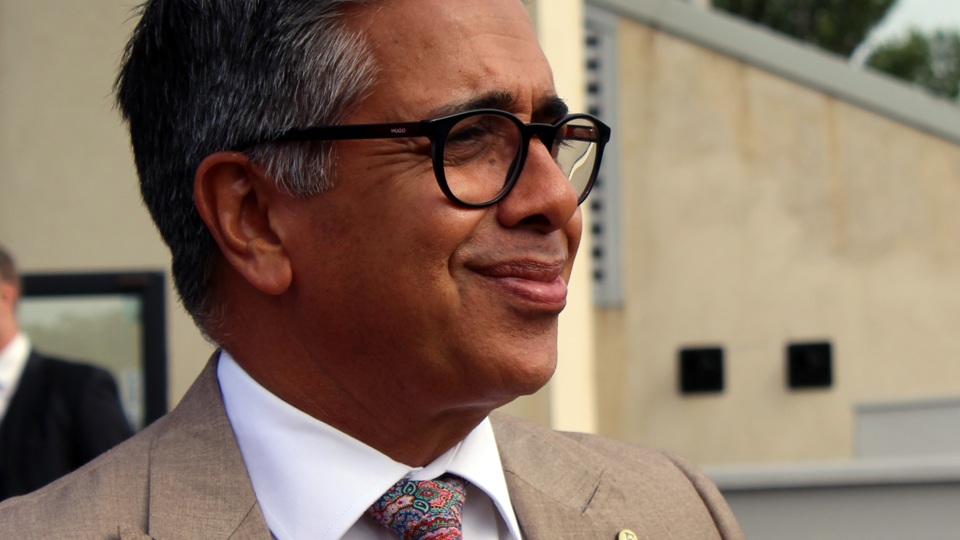 Bal Tawana is an Assistant Principal at Alderman Peel High School in Norfolk. We asked him to tell us about his experience of Careers Leader training and the impact it has had on his role. 
I have always seen careers education as an important tenet of raising school standards and achievement especially for Pupil Premium students. In my job, I hold a wide range of whole school responsibilities including Careers, Work Experience, Admissions and Transition, Pupil Premium and school marketing. 
I chose a provider whose course delivery format would work around my leadership responsibilities. This led me to the Level 7 Careers Leaders course at Nottingham Trent University. 
How did you gain buy-in from your Senior Leadership Team? 
With my place obtained, I arranged a meeting with my principal to talk it through. I discussed the multiple benefits of the Careers Leaders course to the school such as:  
The Gatsby Benchmarks

 

Destinations data

 

The positive impact on students

 

The mandatory careers curriculum (which was familiar to him as an OFSTED Inspector).

 
We talked about the support I would need to complete it and the practicalities of attending a few days of face-to-face learning, as well as time to do the weekly online tasks.  
My principal adjusted my teaching commitments for the year in order to give me the time to complete the Careers Leader training course as he believed "it would benefit the school and students." And he was right.  
How have you put your learnings into practice? 
The course has given me an in-depth understanding of the Benchmarks and allowed me to critically research and evaluate why I am focusing on particular ones for my school. It has also given me the knowledge, confidence, and expertise to articulate my vision to the Senior Leadership Team and Governing Body; translating our aims and prospects during a Pilot Inspection of the new OFSTED Framework, and again for our school inspection in April 2022, which contributed towards our OFSTED Outstanding grade for Student Development. 
For me, a highlight of the course was deepening my understanding of what every Gatsby Benchmark meant, and the realisation that they were just a minimum standard (which I wanted to go beyond!).   
Another was the research and writing of a dissertation which allowed me to strategically evaluate the two benchmarks I wanted to implement for September 2020, and why. For my school it was benchmarks 3 (addressing the needs of each pupil), and 5 (encounters with employers and employees).  
Completing the course also served to highlight the importance of measuring impacts and carrying out evaluations; assessing the school's progress against the Gatsby Benchmarks on Compass+, and convincing the Governing Body to appoint a Careers Governor (who has also attended the Careers and Enterprise Company's Governor training) to provide support and helpful challenges during termly meetings.
What has been the impact of Careers Leader training on you and your school? 
This was the best bit of CPD I have undertaken in a long time. It has made me a critically thinking, quality driven, and strategic Careers Leader. The teaching quality and learning resources used at Nottingham Trent University were fantastic, and the in-person training days with other Careers Leaders led to invaluable discussion and the development of new ideas to implement back in my own school.   
Our careers programme has been hugely elevated, and destinations data for our Year 11 is one of the best in Norfolk! I have also been asked to present training for other Careers Leaders in the area, host learning visits to the school on careers and work experience, and support new careers staff in other schools. 
Would you recommend Careers Leader training? 
I would thoroughly recommend Careers Leader training. It can be demanding on your time, but I am reminded of the quote by Roy T Bennett, "if you have a strong purpose in life, you don't have to be pushed. Your passion will drive you there." So just do it! 
Join Bal and other Careers Leaders sharing their positive experience of the training by using the hashtag #myCLTexperience
Interested in learning more about the Careers Leader training offer? Explore the courses available and register today. 
Careers Leader training
Discover how Careers Leader training can help you gain the skills to develop a strategic careers programme in your setting
Learn more