Education to employment: Sydney, apprentice, tells us how skills impacted her career journey
03 Jul 2023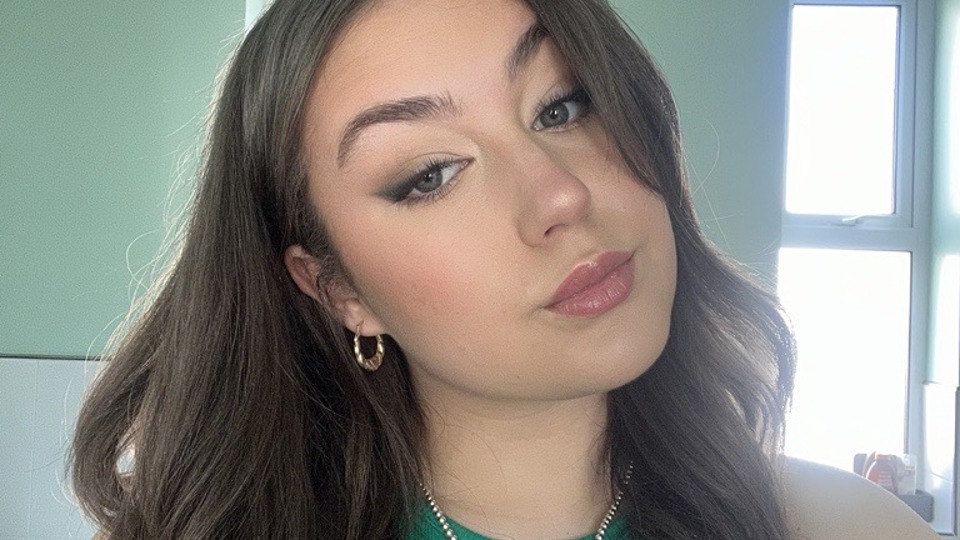 Sydney Hendy, Business Administrator Apprentice at The Careers & Enterprise Company (CEC) describes her journey from education to employment.
Tell us a bit about you and your background
While at college I studied two A-Levels and a B-Tech; these were Business, Media and Theatrical and Media Make-up. Even though these subjects are quite different, I was interested in how I could apply the knowledge gained from each subject simultaneously. A lot of my college experience took place in lockdown so although I learnt a lot, I felt I didn't get the most out of my courses especially practical courses like Media Make-up.
Once I finished college, I decided to get a part-time job at a local fish and chip shop and to practise freelance makeup on clients. This gave me the time I needed to figure out the route I wanted to take and led me to realising that I enjoyed promoting communicating with customers more than the makeup application which ultimately led to finding and getting my current first job.
Why did you choose to do an apprenticeship?
Throughout school, I had this feeling that I would be able to learn and thrive more in a working environment and that's why I chose to go down the apprenticeship route – university never quite appealed to me.
When searching for jobs, even entry level roles, I found that they would ask for a lot of work experience which I did not have. After speaking to a friend who was already doing an apprenticeship, my eyes were opened to a whole new career pathway that I felt suited me better than studying for a degree. That's when the idea of an apprenticeship became my goal.
What support do young people need from employers or educators to prepare for their first job?
I prepared for finding my first job by working on my CV. Coming straight from college and only having part time experience, I needed a way to sell myself and my skills straight away. Educators and employers can support young people to prepare for the application process, starting with their CV. I had at least 5 people who all varied in age and levels of experience look at my CV and give me feedback before applying for jobs.
Educators need to bring attention to all career routes. I'm currently working as a Business Administrator Apprentice, in the External Affairs team at CEC with a focus on marketing and communications. There is now a much wider choice of apprenticeships.
It is also important for employers and educators to be supportive, actively listen to young people and to value their ideas as much as any other staff member. This makes all the difference when creating an inviting work environment and to a young person's attitude to work. The interview process is also important to consider when it comes to young people looking for their first jobs. Employers need to be mindful and adapt the interview process for young people applying for their first job as they may not know what to expect.
What do you think young people can contribute to an organisation?
Young people can contribute so much to an organisation as their fresh perspective and innovative ideas can bring exciting developments to an organisation. They can also bring new concepts such as social media trends and new digital tools and platforms which could bring exposure to the organisation that they may not have been aware of.
What are your hopes for the future?
My hopes for the future are to finish and excel in my apprenticeship and to stay on in a role at CEC. I find the work we do truly inspiring which motivates me to work. As for the future of young people in the work place my hopes would be that every young person is given an equal opportunity to enter the working world because what we may lack in initial experience is gained in our determination and excitement to work and learn.
What skills have you used so far on your career journey?
Communication is an important skill that's helped me get to where I am, especially in a time where a lot of the workplace experience can occur online with virtual interviews, meetings, and emails. As a young person it can be easy to use everyday language such as slang or abbreviations in our communication but ensuring that I come across professional in all communications is a skill that helped me get to where I am.
Another skill is good time management. Punctuality tells an employer and colleagues a lot about you. For example, I make sure I'm early for work with enough time to make a hot drink, catch up with colleagues and to log on at my official start time. I apply this concept to virtual meetings too.
Lastly, it's important to have strong organisational skills. Being unorganised can affect your reputation within the company and colleagues are less likely to come to you for help or to delegate tasks to you. Being organised is a skill that has helped me prioritise my tasks and improve my productivity.
Apprenticeships
Find out more about apprenticeships and Provider Access Legislation.
Learn more