Is a blend of virtual and face to face employer engagement a trend set to continue?
21 Jan 2022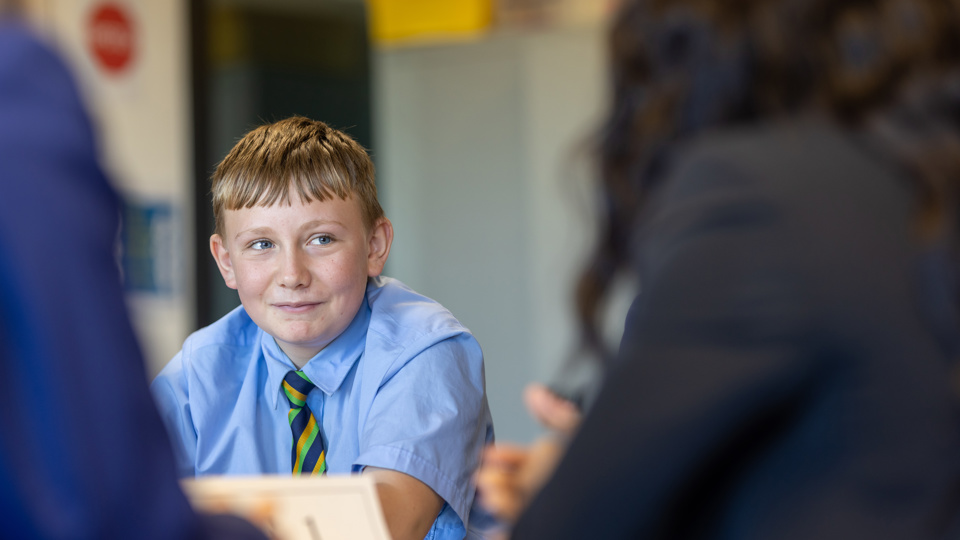 We hear from Rita Patel-Miller, Social Value Lead at the global construction company Lendlease, as she explains why the best of face to face and virtual employer engagement are trends set to continue.
Employers must absolutely engage with students. It's about investing in our future workforce. It's about building awareness of industries young people may never have thought of. Ultimately it's so they can make informed choices about where they go in the future. 
For our company we see huge benefits when we run projects with schools and colleges. Young people can take a pick and mix approach and see if this is the industry for them. They can 'try before they buy' and take a few steps into our business without any long-term commitment or decision being made. We've even hired apprentices and entry level roles from the young people we engage on these programmes.
The shift to online
As the pandemic hit, we knew we needed to continue engaging with young people. We committed to inspiring the next generation of our workforce, and a pandemic didn't change that. It took time to build up our programme, but we developed numerous different forms of engagement for students.
We created video content showcasing the industry. We built virtual work experience. We rolled out project-based learning around different areas of the curriculum – my favourite was a competition for students around single use plastics. They worked in teams, tackled challenges we face as a business, put their subject into the context of a real job, worked with our teams and presented to our staff at the end. We built key employability skills into the programme too.
Was online any good?
Redesigning our programmes so they were online took time, energy and creativity. But ultimately, they now deliver the outcomes we wanted.
We enabled greater accessibility for a greater number of young people. We were able to partner with more schools without the travel time taken in going to a school physically.
We could broaden out the number of our staff – and our suppliers – who could engage in these programmes.
We could show our workplaces and construction sites to many more young people virtually than we could on a face to face visit in some cases. Construction sites take a lot of risk assessing with strict health and safety considerations when you're inviting young people on to them. We couldn't take a young people to the top of a huge crane. Virtually, we can.
Accessibility was another consideration. Some live too far away from a site to visit. A programme we designed recently for deaf students could be made really inclusive online – not just with more sign language interpreters being involved, but by cutting out the background noise you might experience on site and using captioning technology when we discussed the project with students.
Author
Rita Patel-Miller, Lendlease
Read our Trends in Careers Education report
Find out more about how schools and colleges prepared their students for the world of work last year.
Download the report
For me, face to face still has magic to it. But we can't ignore the benefits we've seen virtually.

Rita Patel-Miller, Lendlease
What does the future hold?
For me, face to face still has magic to it. But we can't ignore the benefits we've seen virtually. For me, a hybrid approach has to be the way forward.
Some might think that naturally there's an easy split for this. Work experience could be face to face, but more general employer engagement like careers talks or activities, should be online. I disagree. I think across all different types of programmes there is a role for both. What matters is that it's meaningful, high quality, and delivers brilliant outcomes for students.
We live in a world where the nature of the workplace is changing. If the majority of first stage interviews and assessment centres are virtual in the future, then young people need to be prepared for that. The pandemic my result in huge growth in long-term home working. Young people need to be prepared for that too. Equally, for businesses, things like the drive to net zero means it's appropriate to question whether an hour-long drive to a school is the right decision for a fifteen minute assembly.
Every business, just like every school and college, is different, so as we continue to engage students in the future we need to be pragmatic, resilient and really creative. If we're not, employers will lose out just as much as young people will.
Read more about how schools and colleges prepared their students for the world of work last year by clicking here.