The Careers & Enterprise Company appoints youth board member
19 Mar 2021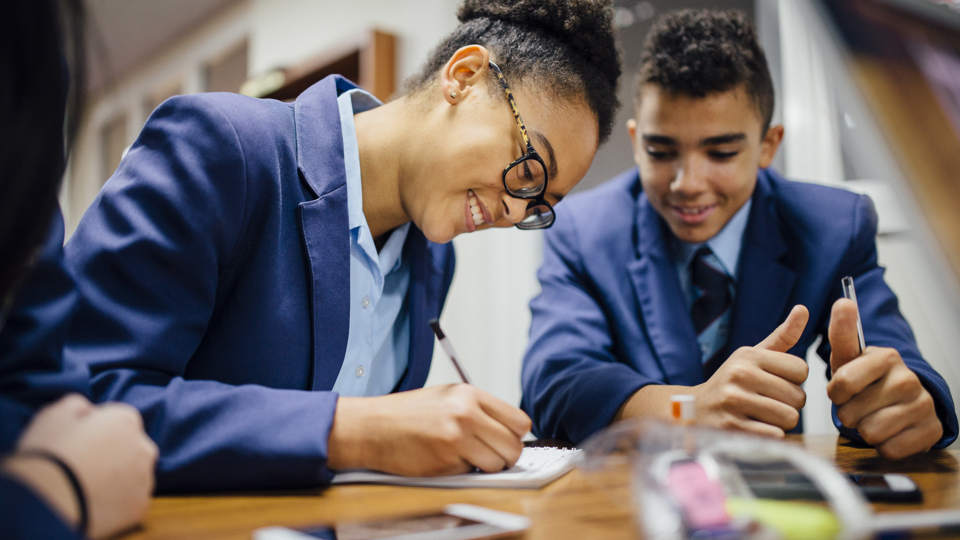 Lizzie Beale to become CEC's first youth board director and will drive advocacy on careers through CEC's new Youth Leadership Team
The Careers & Enterprise Company (CEC) has appointed a new youth member, Lizzie Beale, to join its board of directors.
Lizzie, 24, is Charity and Community Partnerships Manager at Heathrow and a volunteer Enterprise Adviser at Lynch Hill Enterprise Academy in Slough.
Lizzie has been an #iWill Campaign Ambassador since 2015. Her passion for youth voice has helped inspire her volunteering and social action activities, which she says has boosted her resilience, determination and leadership skills. She is a former member of the Milton Keynes Youth Cabinet and UK Youth MP for Milton Keynes.
In her role, Lizzie will be joined in a new Youth Leadership team by Sydney Samuels. This team, which will continue to develop, will help to shape national insight and practice about supporting young people's progress from education into work, including a focus on social mobility and vocational and technical education.
Sydney is Founder and Managing Director of Loop not Luck – a diverse talent recruitment platform.
Lizzie joins the CEC's board led by Christine Hodgson, Chair and Chairmen of Severn Trent, alongside trustees that include youth campaigner, Dame Julia Cleverdon, and former Education Secretary and now life peer, Baroness Nicky Morgan of Cotes.
Christine Hodgson, Chairman of The Careers & Enterprise Company said:
"We are delighted to welcome Lizzie Beale to our board of directors. She is a powerful advocate for youth voice and will bring considerable passion, ideas and enthusiasm to the role.
I also welcome Sydney Samuels to our Youth Leadership Team.
As an organisation dedicated to ensuring that every young person, regardless of their background, can achieve the best possible start to their working life and realise their potential, it is essential we connect closely with young people in our communities.
Our next generation face an enormously challenging environment brought on by the pandemic. It is therefore even more important we listen to and are guided by young people to help us deliver the support that they need."
Lizzie Beale said:
"I am honoured to have been appointed to The Careers & Enterprise Company's board as its first youth member.
I am looking forward to bringing the power and persuasion of the youth voice directly into the board, providing a platform for young people and encouraging them to have their say nationally, locally, in their schools, colleges and community.
What I'm most passionate about is empowering young people to represent themselves, have their say and to own their futures."   
Sydney Samuels said:
"I want to connect talent with opportunity, positively impact social mobility and help level the playing field for the next generation.
Just one opportunity can have a huge impact on a young person's future. Everyone should have the chance to fulfil their potential."
Hear more from Lizzie and Sydney
Find out why they join The Careers & Enterprise Company.
Watch on our YouTube