Advice I wish I could give to my younger self
06 Aug 2021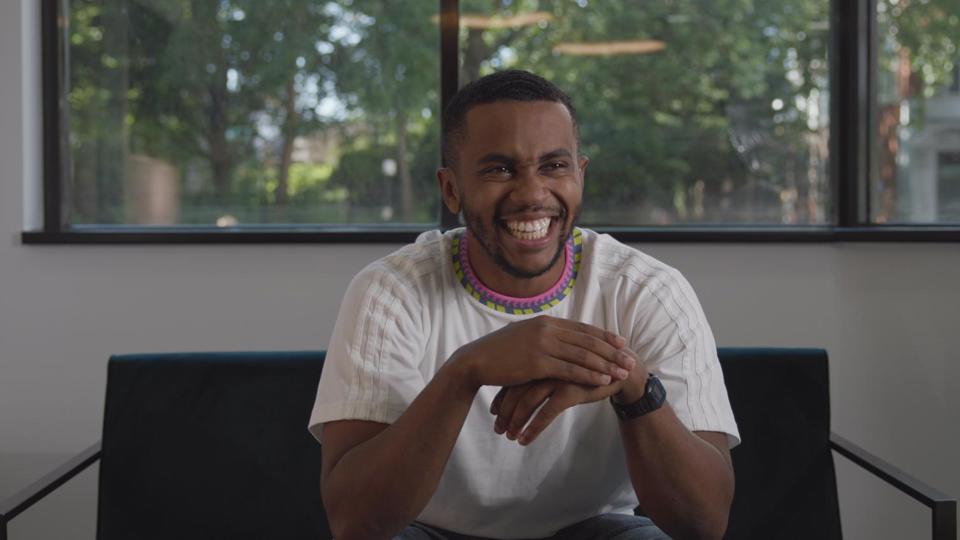 We hear from Nathan White, who is part of our Youth Advisory Group about what message he would give to young people who may be worried about their futures and next steps.
Honestly, I would give young people the advice I wish I could give to my younger self if I had the chance. 
Across the past few decades, the pressure on young people to have a clear progression or career plan has been mounting. So, it is okay to feel anxious or worried about the future. Whether it feels like you have too many paths to choose from, feel pressured to achieve your sole ambition, or feel you have restricted options – you are not alone. The truth is  everyone has some version of worry or concern about the future. It is what you do with that worry, and the activities you channel that energy into that can make all the difference. 
But before getting into that, ask some of the older people around you whether they are working in the role they had planned for themselves at 16,17 or 18. No doubt, some will be but the majority are not and this is a crucial point. The choices you make right now are not irreversible nor binding. As you grow, your circumstances and interests will inevitably change and your educational, vocational or career choices can change in alignment. The pressure is off to have an exact plan, because often, life does not play out exactly how we imagine it.  
Do something
So, now for my advice: do something. With 40 or 50 years of work ahead of you, there is no pressure to get into your 'dream' position or have a clear plan. Something everyone can do though, is do something. By being open to work, educational, or developmental experiences, you open yourself up to not only finding out what you want to do with your life but, also, what you do not want to do. 
Of course, you can filter out some options based on the experiences you may have already had. Think about what you enjoy. And I mean YOU rather than what your friends, teachers or parents say you ought to be doing. What makes you feel a sense of achievement. It could be talking to people, solving mathematical problems or building things. Whatever it is, and however many things there are, try and find ways to build on those interests and test them out for real!
If opportunities to pursue your interests or passions are not currently available, again, do something. Not all jobs are glamorous or fit in your plan, but you must be flexible and experimental. For example, all jobs, no matter how dull, and the colleagues you'll work with have lessons to teach you. And those lessons will help with navigating similar situations and bigger life choices in the future. We are a generation who are projected to change careers several times across our lives, nothing is set in stone. So gain as many experiences as you can from as many different places as possible – it'll not only help you work out what you actually want to do, but also builds your skills and knowledge in ways you wouldn't have ever imagined. 
Keep on trying
To finish, keep on trying. It is not an easy nor straightforward process. Failure, rejection and mistakes are integral parts of the progression process. But to make the most of them - be open to feedback, reflect on the situation, trust the process and learn from it. And the process is built on trying different things, however small, whether it's an online course or a part-time job or work experience. 
Be brave, get out there and show the world what you can do.
Author
Nathan White, Youth Advisory Group at The Careers & Enterprise Company.