What are the benefits of employer engagement for schools and colleges?
28 Jan 2022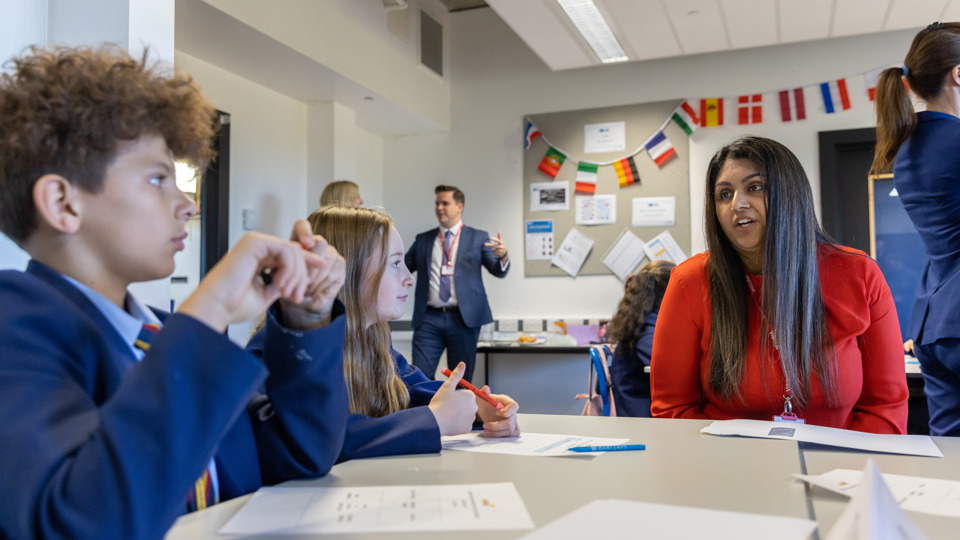 Peter Cheese, Chief Executive at CIPD explains the benefit of employer engagement in a hybrid working world for schools and colleges.
The period of the pandemic has been challenging and organisations everywhere have had to adapt and respond. Crises are times of great learning and change, and we are at an inflection point where we should choose to take forwards the positive learnings for collective long term benefit – in our working practices, in how we learn and connect, in greater inclusion, and how we think about people and their wellbeing.
One of the particularly challenging areas for businesses have been in how they recruit and induct new employees when they have been restricted from coming in to offices and meeting colleagues in person. But organisations have not stood still and waited until 'normality' returns. They have considered more deeply about what induction processes really are, how to teach people about their organisations, and how to adapt to a virtual world. How else would so many new employees become effective and delivered for their organisations.
What is exciting to see from this report is how these adaptations have also been applied to engagement with young people, to help keep open the channels of work experience and opportunity for their futures. Inevitably as the economic slowdown happened in the deepest phases of the pandemic, organisations did slow their recruitment and programmes working with local schools and young people. But it is heartening to see how this has steadily picked up, and the responsibility good businesses show in giving young people the chance to experience the world of work.
Operating in a virtual world can open up more opportunities for connection, and many positive examples are shown in the report, from virtual talks and events provided by employers to schools, and to virtual careers fairs. The Careers Hubs across England have highlighted the benefits including flexibility and greater reach for schools and employers. Employers are showing that they are expecting to take forward virtual connections alongside face to face for the future, and this should be encouraged with sharing of experiences and best practices.
Just as with work itself and the debates about hybrid working – sometimes in person and sometimes remotely – hybrid forms of engagement with young people can drive significant benefit. After all, it is also this younger generation who themselves have grown up with these rich and varied forms of connection and communication. They would be surprised if we weren't together building a future that embraced technology in these ways to help them understand the world of work and their future in it.
This article first appeared in our recent Trends in Careers Education report. Read more about how schools and colleges prepared their students for the world of work last year in Trends in Careers Education.
Author
Peter Cheese, Chief Executive, Chartered Institute of Personnel and Development (CIPD)
Read our Trends in Careers Education report
Find out more about how schools and colleges prepared their students for the world of work last year.
Download the report