What's next for information about apprenticeships?
10 Feb 2022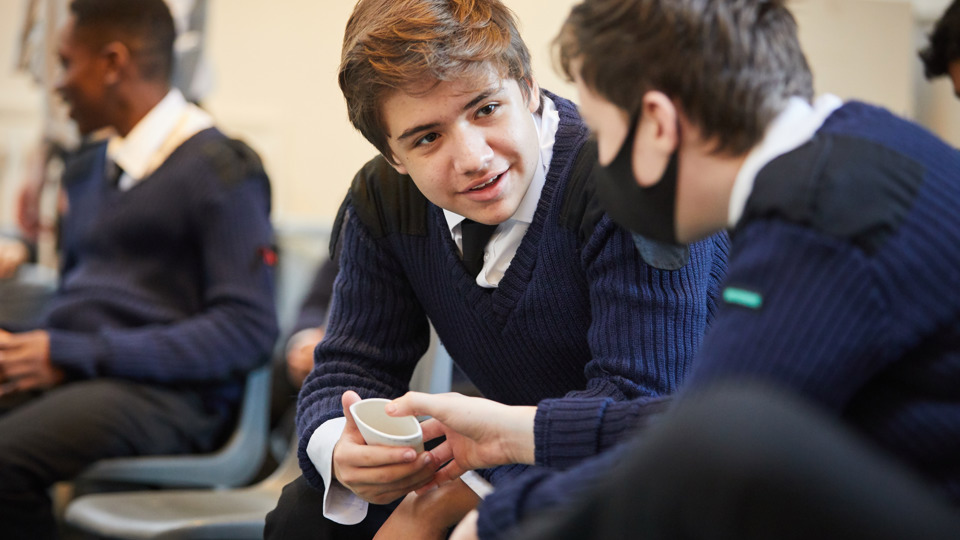 We hear from Anna Morrison, Director at Amazing Apprenticeships as she explains what's next for promoting apprenticeship pathways in schools and colleges.
Here at Amazing Apprenticeships, we have seen first-hand the increase in appetite from schools and colleges to access high-quality information about apprenticeships. We support more than 4,500 schools and colleges with a variety of initiatives including the ASK Programme, and we work to educate and inspire parents, carers and teachers. We partner with The Careers & Enterprise Company to support the skills and knowledge of Careers Leaders and Enterprise Advisers by creating resources, running webinars and providing 1:1 support.
Recent years have seen the introduction of some of the most significant apprenticeship reforms and the demand from educators to keep up with these changes has been met with enthusiasm and interest (and occasional frustration and challenge).
So, why aren't we seeing higher levels of young people moving into apprenticeships? It's complicated. But the challenges can be categorised into three main areas:
Addressing the decline in confidence
The impact of the pandemic on apprenticeship vacancies was significant. We saw an instant decline in the number of vacancies being advertised and apprenticeship roles withdrawn. We are now seeing a hugely successful and rapid bounce-back with apprenticeship vacancies rising above pre-pandemic levels. However, the reputation of apprenticeships has been damaged, and there is work to do in restoring the confidence in apprenticeships within young people, teachers and careers advisers, parents and carers too.
Converting information to inspiration (and action)
Young people need to be inspired to act. We need to address the disconnect between young people simply being 'informed' about apprenticeships, and pay more attention to the 'inspiration' within the message. It is one thing to deliver information about apprenticeships, but to really take it to the next level, we need to bring the message to life through role models, workshops, case studies, the opportunity to hear directly from training providers and to meeting employers.
Providing more detailed support with applications
Once we have informed and inspired, we need to surround that young person with the support they need to be able to apply with confidence. This needs to come from different sources – school and home – providing consistent messages about the expectations of employers and to also guide that young person with support and resilience strategies if their application is not successful.
This report shows an upwards trajectory in young people accessing information about apprenticeships. We now need to build on this by delivering more meaningful and inspirational encounters between young people and apprenticeship providers, employers and apprentices themselves.
This article first appeared in our recent Trends in Careers Education report. Read more about how schools and colleges prepared their students for the world of work last year in Trends in Careers Education.
Author
Anna Morrison, Director of Amazing Apprenticeships
Read our Trends in Careers Education report
Find out more about how schools and colleges prepared their students for the world of work last year.
Download the report