My journey to The Careers & Enterprise Company
27 Jul 2021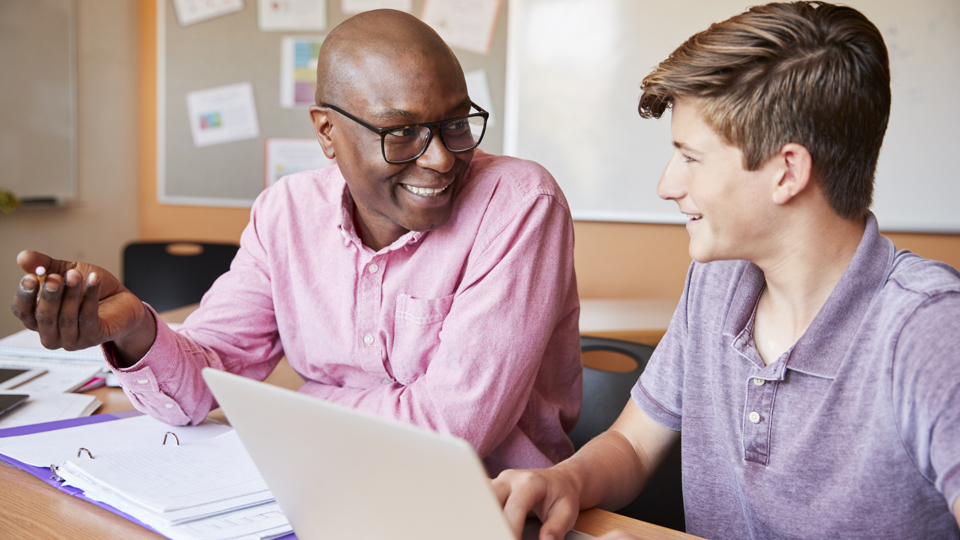 We hear from our newly recruited Senior Manager for Careers Hubs, Karl Grimes about how he discovered The Careers & Enterprise Company, and key moments in his career that led him to where he is now. 
In 2014 I took part in a leadership development programme called Better Choices, Better Outcomes – a CPD opportunity designed to improve a school's careers education provision. The provision I developed, as a result of the programme, gained recognition across the Manchester Local Authority and I was asked to speak at a conference for Careers Leaders from across Greater Manchester. 
It was at this conference I first heard about The Careers & Enterprise Company (CEC). Hearing the company's previous CEO speak I told myself that 'this was an organisation to watch.' I bookmarked CEC's website and periodically checked the website for vacancies; I wanted to be part of an organisation that was at the forefront of careers education development, be part of the team that was redefining the role of careers education and empowering Careers Leaders to be agents of strategic change impacting on school and college improvement. 
In 2017 I was a Senior Leader of an 11-18 yrs high school where one of my areas of strategic responsibility was careers education. Having been a pilot school for the Greater Manchester Enterprise Adviser Network, the Government's commitment to establishing 20 careers hubs in England as part of the newly published careers strategy was welcome news. The Government had set an aspiration for all schools and colleges in England to have fully implemented all 8 Gatsby Benchmarks by July 2020 and Careers Hubs would play a significant role in the implementation of the benchmarks by bringing Careers Leaders from schools and colleges together to accelerate execution. 
Fast forward
Fast forward to October 2018 and I found myself sat in a room with 20 other newly appointed Career Hubs Leads as the Hub Lead for Greater Manchester. Careers Education had always been my passion because throughout my education years I didn't know why I was there and what I could do with the qualifications I was studying for. I could not be, what I could not see. 
Growing up on what was Europe's largest council estate the only visible 'professionals' in my community were Teachers, Police Officers, Youth Workers and Social Workers. No surprises that I ended up a teacher, at the school I went to!  
I wanted to help schools and college inspire their students to aspire. I wanted to increase the capacity and standing of Careers Leaders. I wanted careers to be on-par with other school and college priorities and for the last two and a half years I had the privilege to work with a tenacious team and over 200 dedicated Careers Leaders, all striving to give their young people line of sight to every pathway available to them through strategic planning, collaboration and partnerships. 
New role
In May 2021 I found myself logging in to my first company meeting at CEC and introducing myself to the team in my new role as Senior Manager for Careers Hubs, where I am responsible for leading the national Careers Hub strategy alongside learning and development as we scale to full coverage. 
I feel honoured to be the first person to hold this role and will be working tirelessly to ensure that our work adds value and creates capacity. I want to empower our network of Hub Leads to be even more effective to drive the strategic local implementation of the national intent for careers education and the vision and mission of the CEC. 
Author
Karl Grimes, Senior Manager - Careers Hubs at The Careers & Enterprise Company.
Network Vacancies
If you're looking to inspire and prepare young people for their best next step, check out vacancies across our Careers Hubs.
Find out more